At a Glance: 
Circle K Car Wash is one of many service networks that Circle K offers, among their international convenience stores and gas stations. However, car wash locations are only available in some parts of the US. 
The company offers three main packages: standard, premium, and ultimate. Each standard wash costs $29 monthly and $11 on a single package (price and car wash availability might vary from location).
Most Circle K Car Wash are available 24 hours a day, with their touch-free and soft-touch options. 
As an international franchise, Circle K has thousands of convenience stores and gas stations all around the globe.  If you love to streamline your gas refill, car wash, and road snack experience, Circle K would be a good option. But to maximize your experience (especially in the car wash department), you might be required to use their in-house mobile application.
Introduction of Circle K Car Wash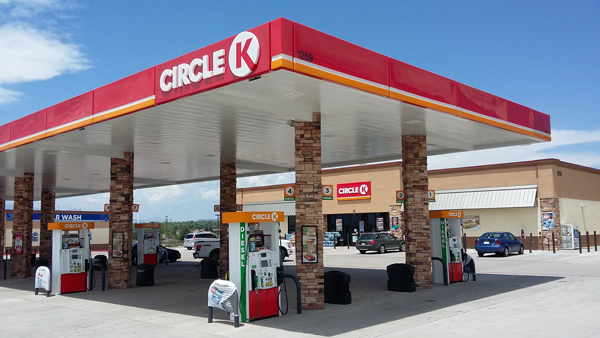 Circle K is an international franchise that primarily offers gas station and convenience store services. Its car wash business is only offered on select US stations, so the registration is only available for customers within the area. Unlike other car wash providers, Circle K is a massive franchise that operates in multiple countries.
The original franchise was founded by Fred Hervey in 1951 in El Paso, Texas. However, the car wash service is only recently added to the catalog. You can get the Circle K car wash experience in Missouri and Illinois (within their US franchises). As of now, the company is owned by the Alimentation Couche-Tard, a Canadian multinational company.
Circle K Car Wash Prices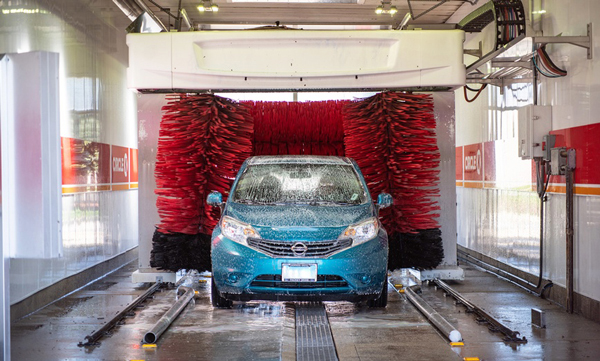 Circle K car wash is available in three packages: standard, premium, and ultimate. Express is only available on single-wash offerings. As of now, Circle K is using an app-only approach in their monthly subscriptions. This is pretty convenient since you can register for a one-month membership online.
Each transaction only needs the app, no stickers or other accessories are needed. To use your subscription, all you have to do is to generate a code using the app and enter the code into the terminal. As of now, only soft touch and Touchless Car wash are offered.
How Much Is A Car Wash At Circle K?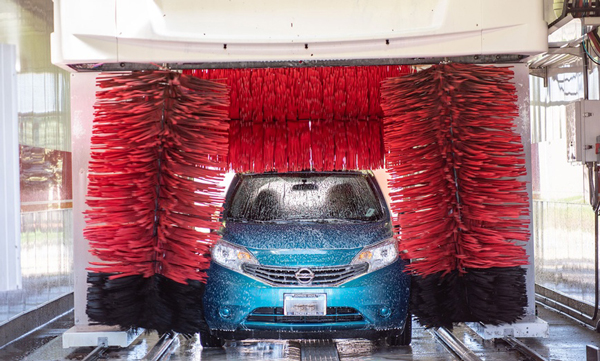 Like other car wash providers, you can choose to either get a single-wash service or subscribe to a monthly plan. Their cheapest offering for one-use washes is Express Wash at $8. The ultimate wash package is priced at $16, which is quite reasonable compared to other car care premium packages.
What differentiates Circle K from its competitors is its flexibility. Customers can choose other cars without purchasing another membership. Unlimited car washes can either be solo (car-based membership), or family in which your subscription is linked to your phone instead of your car.
Those who opt for the family package can choose which car to wash and are not limited to one car per membership, as long as the car is for personal use (and not for transportation services or limos). So you can opt to wash your car today, then your partner's car the next day.
Prices for All Circle K Car Wash Services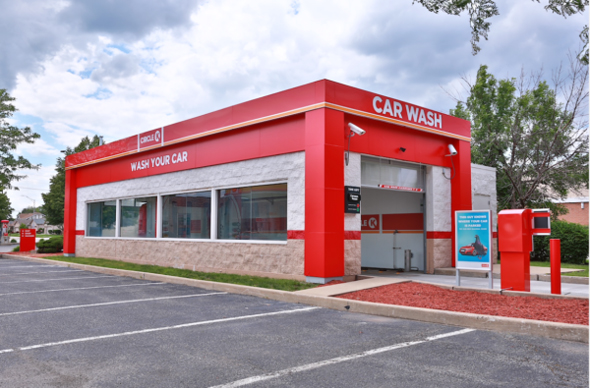 For unlimited services, their prices are as follows: standard ($19 / $29 for family membership), premium ($26 / $39), and ultimate ($34 / $49). Their single washes include an express wash ($8) with their regular packages priced at $11, $14, and $16 respectively.
Circle K Car Wash Prices List
Here is the latest pricing list for Circle K car wash. Take note: the availability and pricing of each service listed above might vary from each location. However, you can use your monthly subscription on any participating franchise locations, provided that they have car wash facilities.
Circle K Unlimited Car Wash Prices

Basic Wash, rinse, dry, and Tri-color treatment

Standard + Tire clean and Rain-X

Premium + Undercarriage / Powe Side Blaster, Road Grime Wash, and Armor All Shine Wax
Circle K Single Car Wash Prices

Express + Tri-color treatment

Standard + Max Protection
How Does Circle K Car Wash Prices Compare To Other Car Wash Brands?
Circle K's offerings are popularly offered through their app-based platform. In most cases, car wash regulars are using the monthly subscription due to its fair prices and convenience (no cards or RFID installments needed.) For $19 a month, Circle K's monthly plan is usually cheaper than other competitors, but you can only use it around Missouri and Illinois.
Circle K Car Wash Price vs. Other Brands

Price: (Monthly Subscription)
Are There Ways To Reduce Cost?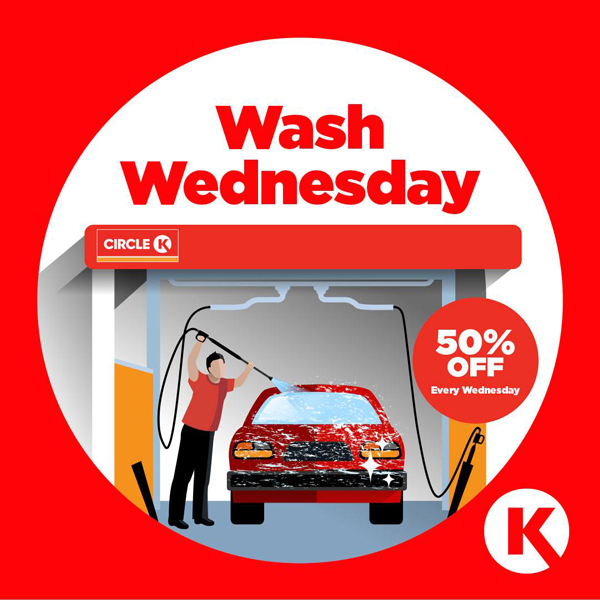 As of the moment, there are no available discounts for car wash offerings. You can download the official app to receive discounts and check on promotions. These deals are usually applicable for items offered in gas stations and convenience stores, but car wash coupons do pop up every now and then.
Alternatively, you can go to their global site, choose "select your region", then "US", and pick your state. This will take you to the active promotions in the area. You can also visit Circle K's social media profiles to snag some deals occasionally.
If you're in Canada, you can snip the coupons from this site without downloading the app.
Circle K Car Wash Locations & Hours Near Me: Find Your Carwash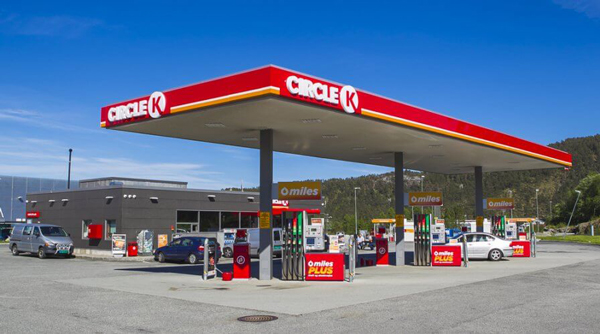 Contacting Circle K's customer service for inquiries or help is quite easy: you can use the mobile app or use this online form for your concern. Just provide your full name and contact information so the agents can get back to you. Below the online form is the contact information for regional offices, which is ideal for addressing more urgent concerns.
Unfortunately, their social media accounts are not as responsive, so the online form is the way to go if you want answers ASAP. To find the Circle K Car Wash near you, you can use this handy store locator.
How To Cancel Circle K Car Wash Plans?
You can use the same online form mentioned above to cancel your subscription. Fill up your contact information and address, choose "A Circle K Store" and pick your exact region in the "In this area" option. You can then write a cancellation request. Alternatively, there is an option in the "My Page" section of the mobile app that allows you to send a cancellation request as well.
Take note: your cancellation request will take effect in the next billing cycle. So if you decided to cancel your membership during Aug. 15, you can still get your benefits until Sep. 1.
Final Thoughts
Circle K is still a better convenience store and gas station, and that's apparent in the ratio of available locations that offers car washes. But if you want to get a car wash as an afterthought while taking a break off the road, they offer pretty convenient and fairly priced car wash packages. Just don't expect to have additional services like detailing or other features that fully-fledged car wash franchises provide.
---
FAQs: (Frequently Asked Questions)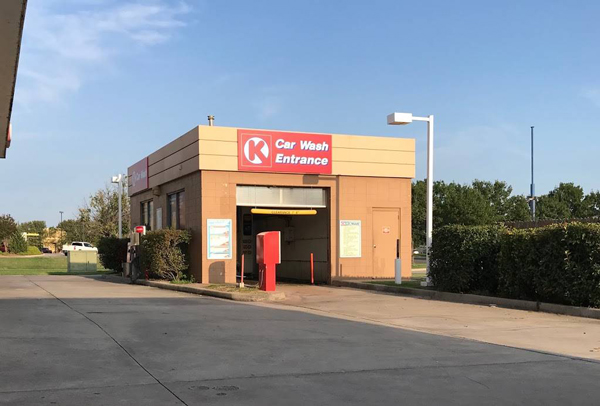 If you got no time, here is a quick guide for you.
How Much Does Circle K Car Wash Cost?
It depends on whether you're opting for standard, premium, or ultimate packages. For a one-wash package, the price of each package is $11, $14, and $16 respectively.
How Much Does Exterior Wash Cost at Circle K Car Wash?
Exterior Wash or express wash is available for as low as $8 for one wash
How Much Does Circle K Full Service Car Wash Cost?
A one-wash full package starts at $11. But if you want to get all the services that Circle K has to offer, you can opt-in for an Ultimate wash for $16.
How Much Does Circle K Unlimited Car Wash Cost?
For the monthly package, the standard package is available at $19, and $29 for a family membership. The most expensive full service car wash offering the ultimate package, which comes at $34 for solo and $49 for family pricing.
How Do You Use Circle K Car Wash Plan?
As you arrive at the facility, generate a code using the Circle K car wash app. Enter that code to the terminal to get access to the car wash tunnel. Each code is only valid for two hours.
Do Circle K Sell One For All Vouchers?
As of now, there are no One-For-All vouchers available for purchase in the US. However, other countries such as Ireland already have an One4All gift card system in use. Hopefully, the US branches will support vouchers soon.
What Is Circle K Max Protection?
Circle K Max Protection is a service available only on Premium and Ultimate packages. It protects your car interior from salt and grime while keeping it shiny and sleek-looking.
How To Cancel Circle K Car Wash Plan?
You can use their online contact form or initiate a cancellation request from the mobile app.
Please follow and like us: