At a Glance:
Holiday Car Wash is a gasoline and convenience stores chain headquartered in Bloomington, Minnesota.
The company is offering single wash packages ($7-$10) and unlimited subscriptions ranging from  $19-$39 monthly.
Most of its locations are open 24/7 and usually offer Holiday Touchless car wash along with fuel refill, ATM, and snacks.
Holiday Car Wash is one of the services offered by the Holiday Stationstore chains. With over 500 locations nationwide, it is currently the 18th largest convenience store chain in the US. Customers can avail 24/7 kiosks to refill fuel, grab some snacks, and get their cars cleaned.
Introduction of Holiday Car Wash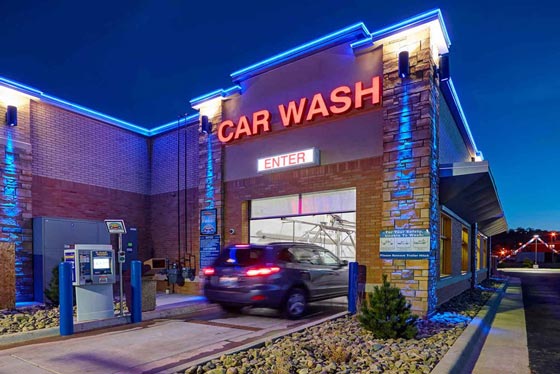 Holiday Car Wash is a part of Holiday Stationstores which was established by Arthur and Alfred Erickson in 1928 as a general store. Since then, they expanded operations with petroleum products and services in 1939. Eventually, they will introduce their car wash franchise in line with their fuel terminal network.
The company has been serving thousands of daily customers in Michigan, Wisconsin, Minnesota, Dakota, Wyoming, Montana, Idaho, Washington, and Alaska. In 2017, the then CEO Ronald Erickson sold the company to Couche-Tard, a Canadian multi-national company.
Holiday Car Wash Prices: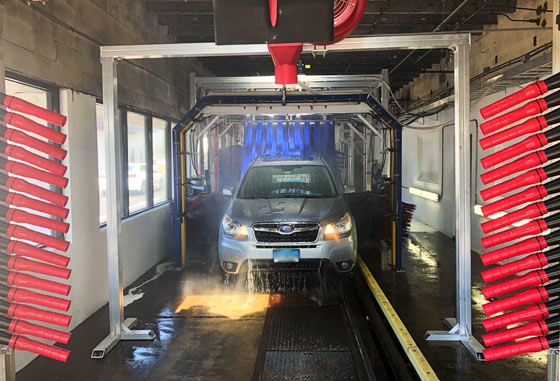 Prices for the Holiday Car Wash ranges on the industry average. You will often find the prices the same or almost $1 off on other the Kwik Trip Car Wash within the same area.
How Much Is a Car Wash at Holiday Car Wash?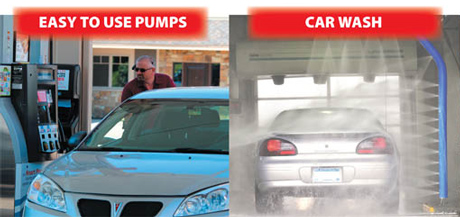 Expect to spend at least $7 when opting for their cheapest one-wash product. Their retail prices usually range from $7-$10 and can be offered via Touch Free or Soft Cloth (availability might depend on the location).
The company has three packages for their Holiday Car Wash Club subscription service, with $19.99 being the cheapest. You can also opt for their most premium offering priced at $39.99. Take note that pricing and package inclusions might vary from one location to another.
Prices for All Holiday Car Wash Services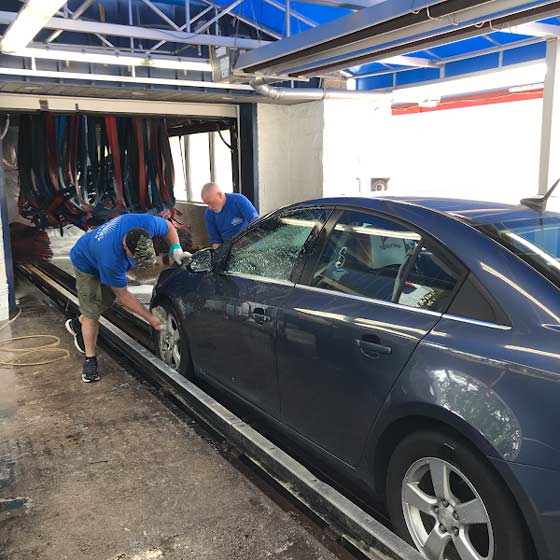 You can check out the list of all Holiday Car Wash prices for their retail packages in the list below:
Basic ($7)
Deluxe ($8)
The Works ($9)
The Works Plus ($10)
The Express Wash Pass is an option wherein you can use a pay-per-use pass to automatically pay your bills. You will only be charged if you used any package from Basic to The Work Plus.
Holiday Car Wash Prices List: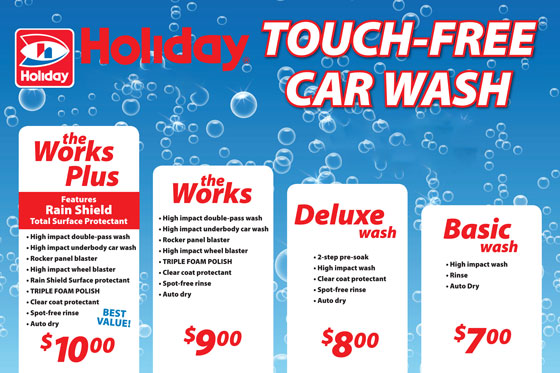 Overall, the Holiday Car Wash retail packages offer market-standard products with average pricing: nothing too fancy and nothing too overpriced. The Works Plus lets you choose between getting the UltraShine or the ProMax Sealant.
Holiday Car Wash Prices (Express Pass)

Wash, Spot-free Rinse and Dry

Deluxe + tricolor treatment, tire clean, undercarriage, power side blast + clear coat protectant

The Works + UltraShine or ProMax Sealant
Taxis, limousines, rideshare services, and other professional services can be subjected to one-wash packages. However, they are not applicable for an unlimited pass.
Holiday Car Wash Prices (Unlimited Packages)

(Available only with Express Wash Pass)
Holiday Car Wash Prices Compared to Other Car Wash Brands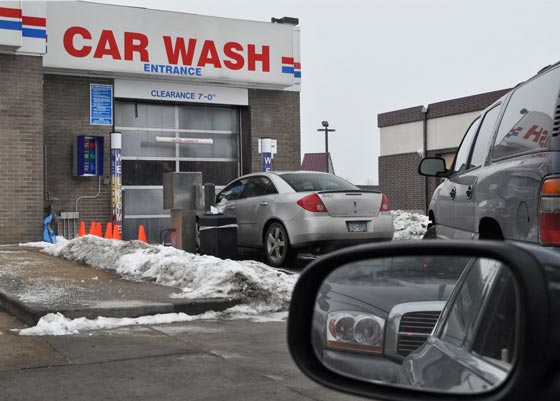 Price-wise, the Holiday Car Wash has pretty generic pricing and package inclusions. It won't break the bank but you won't also get the same amount of services from fully-pledged car care companies. The company's main advantage is its convenience and 24/7 availability.
Holiday Car Wash Prices vs. Other Brands
Holiday Car Wash Coupons & Promo Codes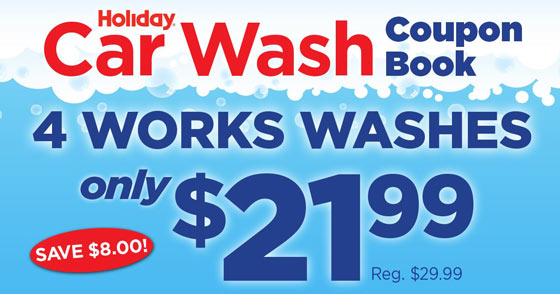 There is no car wash promo codes or coupons available right now on the website, but you can grab a few discounts for their holiday coffee and gas. But you can opt-in for their weekly newsletter to receive promotions via email or text.
How to Pay for Holiday Car Wash?
You can pay via cash or credit card. Present your payment through your preferred option by operating the kiosk found at the entrance. Members of the unlimited car wash club will need to complete their registration inside your nearby Holiday Car Wash or online via credit card. Or you can set up your monthly payment via the HOliday Car Wash Club mobile app.
How Does Holiday Car Wash Club App Work?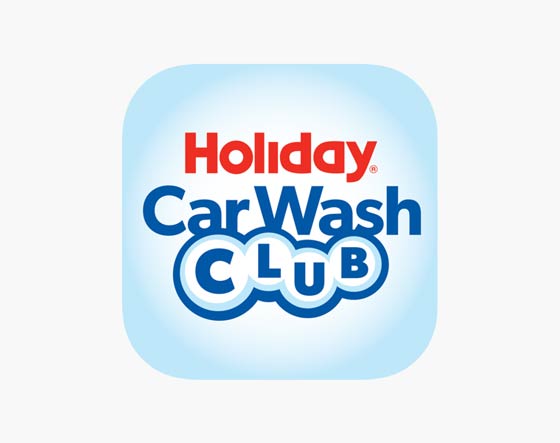 Alternatively, you can use the Holiday Car Wash Club app (Andoird or iOS) to "Activate your car wash." Within the app, select your preferred location and drive to the kiosk. Once you're in the area, you can click the "Activate Wash" option to pay automatically.
Holiday Car Wash Hours Near Me Locations & Contact: Find Your Carwash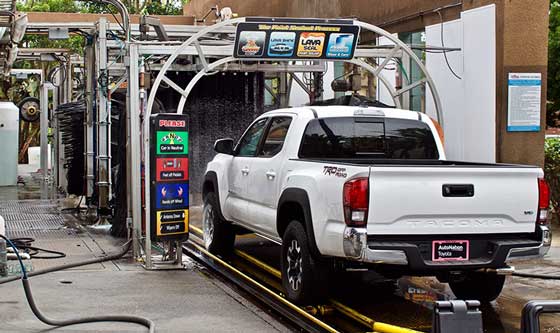 Customers can find the nearest Holiday Car Wash Club location by using this website. You can filter the services that you want by checking the corresponding checkbox under the "Find Your Store" banner. They also have their Instagram, Twitter, and Facebook accounts. You can contact the company by phone at 800-745-7411 or by mail with the address below:
Holiday Stationstores
4567 American Boulevard West
Bloomington, MN 55437
Tips on How to Use Holiday Car Wash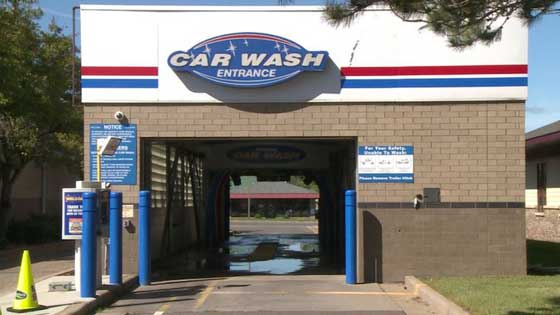 You can enter the facility after using the Holiday Car Wash kiosk or by presenting your Unlimited Car Wash club sticker. Wait for your turn before entering the wash tunnel. Each wash on the touch-free option lasts for about 5 minutes including the dryer section.
How to cancel Holiday Car Wash Plan?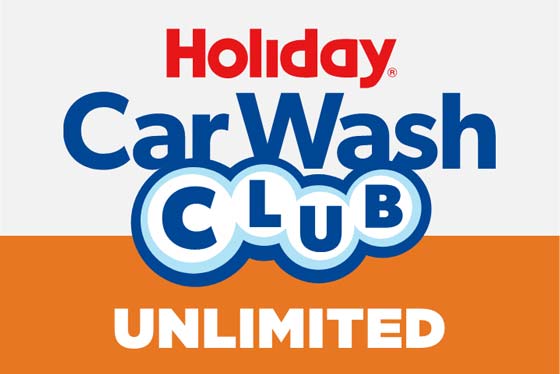 The most straightforward way to cancel your plan is to visit the nearest branch and request an opting-out form. Or you can also visit this website to manage your account either by renewing or canceling your subscription.
Holiday Car Wash Reviews: Is It Worth?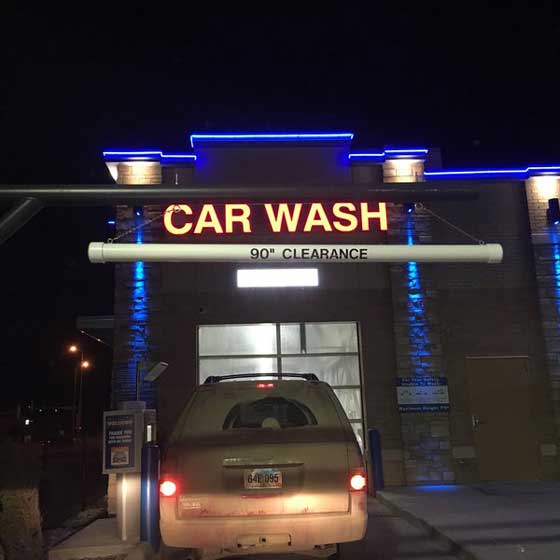 The Holiday Car Wash is worth it for people who prefer touch-free car-care packages with tons of payment options and varying service cost. In addition, the unlimited offerings are quite accessible, so you would find it very appealing if you drive in a very dusty area.
Final Thoughts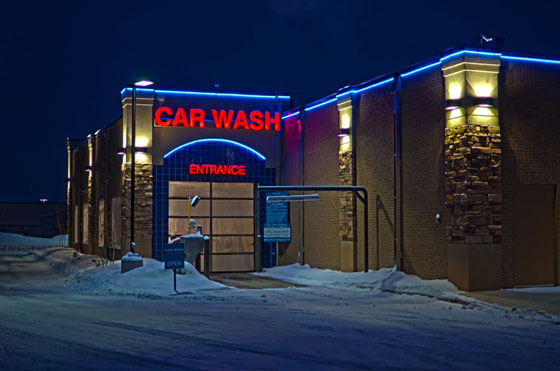 The Holiday Car Wash Club uses the same payment options, price range, and offerings from other convenience stores + fueling centers + car wash franchises out there. You won't likely get the "wow" factor from a full car wash franchise like Simoniz, but you will probably enjoy the convenience and their 24/7 availability.
---
FAQs: (Frequently Asked Questions on Holiday Car Wash)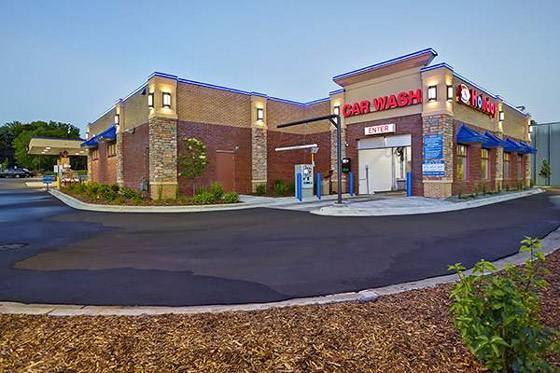 Here are the commonly asked questions for the Holiday Car Wash packages and services.
How Much Does a Wash Cost at Holiday Car Wash?
Each car wash can cost as cheap as $7 to $10.
What's Holiday Unlimited Car Wash Price?
All unlimited package available is priced at $19.99, $29.99, and $39.99 respectively. The Deluxe package is not available for subscription.
What's Holiday Express Car Wash Price?
The Express Wash Pass depends on the package availed: $7 for Basic, $8 for Deluxe, $9 for The Works, and $10 for The Works Plus.
What Are The Holiday Car Wash Club Special Prices?
The Holiday Car Wash Unlimited Club starts at $19.99 to $39.99.
What's Holiday Car Wash Club Basic Price?
The price of Holiday Car Wash basic option costs $7.
Please follow and like us: