At a Glance:
• Zips Car Wash is a car wash service provider that operates in 17 states with its 179 branches nationwide.
• You can get your car cleaned and polished for just $14.95.
• Its services are known as quick and efficient, while the locations are easy to spot and convenient.
Zips Car Wash is a car wash service provider committed to giving its customers the best cleaning and polish works. It has four packages called Protect It, Wax It, Shine It, and Clean It. You can also avail of the unlimited plans to keep your car looking clean and shiny. Read on to find out more about the services offered by Zips Express Car Wash.
What Is Zips Car Wash?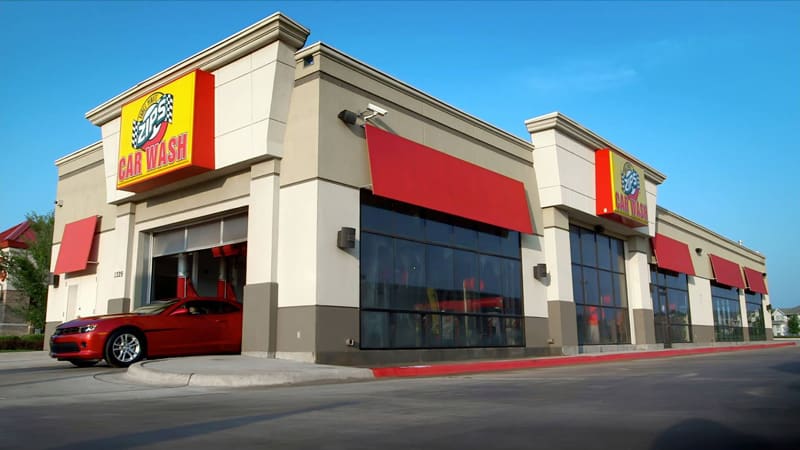 Zips Car Wash was founded in 2004 and has been in operation for more than a decade. It currently operates in states like Arkansas, Noth Carolina, Texas, Tennessee, Oklahoma, Mississippi, and Florida. It offers automatic car wash, DIY Car Wash, Drive Through car wash and manual car wash services.
The Zips Car Wash company is a car wash provider based in Little Rock, Arkansas. It offers several services bundled in different packages or membership.
Customers can walk-in or make an appointment for a date to clean their vehicles. Services are often offered in memberships via cards or can be given in retail prices.
10 different proprietary services come in four packages: Clean it, Shine it, Wax It, and Protect It. All the four packages have self-serve vacuums, wheel cleaner, spot-free rinse, and power air dry.
Zips Car Wash Prices: How Much Does Zips Car Wash Cost?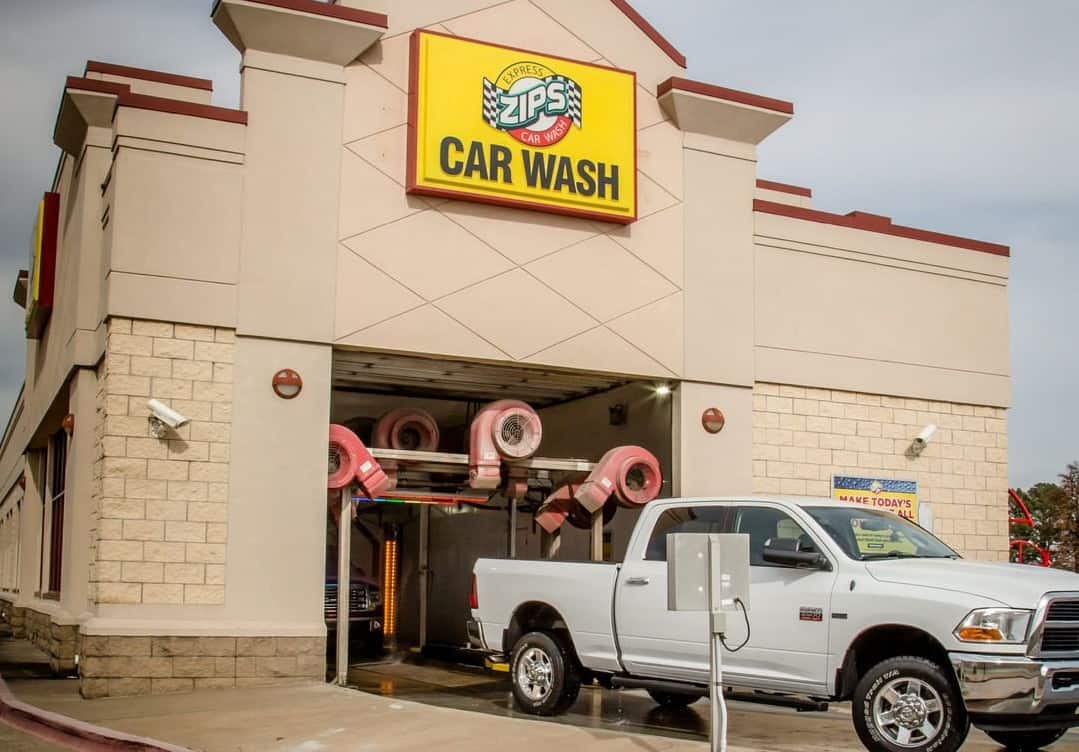 The products and services offered by Zips Car Wash are offered in retail pricing for a one-time cleaning. But depending on your membership, you can get a discounted price per wash or per month.
How Much Is A Car Wash At Zips Car Wash? 
For the unlimited Clean It package, the price starts at $14.95. But for one-time wash only, one basic clean it package is priced at $7.
How Much Does Zips Car Wash Membership Cost?
Membership cost varies from the features you want to avail of. If you want a full clean and protection, the best option is the unlimited Protect It membership for $34.95. Meanwhile, the cheapest is the basic clean only Clean It for $14.95.
Prices For All Zips Car Wash Customer Services:
In Zips Car Wash, you can decide whether you're getting monthly cleans or one-time car washes only. You can also get an exclusive access card that gives you discounted prices that you can use to help give back to the community or to just have savings.

Exclusive Access (EA) Cards Prices
Exclusive access cards give you access to discounted washes which has limited time support. Purchases for this product can be made online on their official shop or offline by any of the Zips Car Wash branches. You can use it at any of your vehicles.
Scarlet Card – The Scarlet Card automatically gives you discounted car washes for only $39.
Pink Card – The Pink Card lets you have a full-service car wash for as low as $3 once you paid the annual fee of $59.99. 25% of this will go to the Susan G. Komen Foundation.
Teal Card – The teal "Tiffany" card is another exclusive card membership that offers discounted car washes for participating branches.
Fleet Accounts Prices
Customers who need to have multiple washes for two cars or more can avail of the fleet accounts program. To make an arrangement, you should contact the Zips Car Wash customer service or fill the contact form on this page.
Zips Car Wash Price List For All Services:
Interested in getting your car cleaned? Here all the services offered by Zips Car Wash. You can find different packages that can fit your budget and cleaning needs.
Zips Car Wash Coupon Code
Unfortunately, there is no available sales promotion offered by Zips car wash as of this writing. But you can still enjoy perks and give back to the community by some of the company's programs like the Zippy Rewards.
Zippy Rewards
The Zippy Rewards is a program that lets you earn rewards for your purchases using the Zips App. In addition, you can earn more rewards when you refer a friend. Download the app now and enjoy free wash on your birthday.
Zips Car Wash Membership & Prices
Membership is not required to enjoy the best services offered by Zips. But getting one of the exclusive access memberships can help you save money in the long run. In addition to savings, you will also get more convenience in using their products. 
Zips Unlimited Car Wash Club & Prices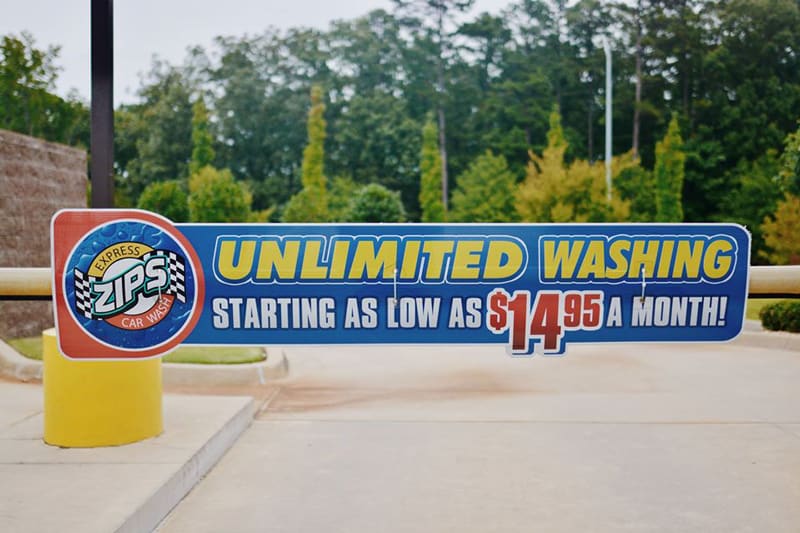 Joining the Unlimited Wash Club is recommended for frequent customers who don't fit the criteria for retail and exclusive access. You can have unlimited car wash per month for as low as $14.95 a month. If you qualify for an Employer Special Pricing, the cost of the unlimited plan can be discounted for up to 34%.
To know if this program is available in your local area, check this page. Enter your zip code to find the nearest location in your area. Using the Zips Unlimited Car Wash Club on another vehicle is okay, as long as you only have one car registered at a time. To transfer the membership to other cars or cancel the plan altogether, contact your nearest Zips Car Wash store or fill-up the form here.
Zips Car Wash Price List For Unlimited Car Wash Club
Here are the current prices for the Zips Unlimited Car Wash Club. Prices and availability may vary in each location.
Shop Zips Car Wash Membership Online
Paying for your membership and gift cards are more convenient than ever. Zips now support online payment options for their club memberships and products.
Gift cards are available in $25, $50, and $100 denominations. These gift cards can be used to buy other Zips car wash products. You can also buy exclusive cards based on what is currently available for sale at the online shop.
Price List For Zips Car Wash Club Memberships
The price depends on the level of cleaning and detailing that you prefer. Protect It Club is the best option priced at $34.95 monthly while Clean It Club is the most affordable option for $14.95.
Zips Car Wash vs. Other Brands Prices
Zips Car Wash is available all over 17 states. But if you're living in a state where Zips services are not available, you can check out other great car wash options too. Some of the great alternatives are Autobell Car Wash, Brown Bear Car Wash, Quick Quack Car Wash, Zips Car Wash, Hoffman Car Wash, Goo Goo Car Wash, Delta Sonic Car Wash, Mike's Carwash, Splash Car Wash, Moo Moo Car Wash, Crew Carwash, and Mister Car Wash. Check out the price comparison below.
Final Thoughts
Zips Car Wash is a dedicated car service provider that will help you clean your vehicles for an affordable price. If you want a simple yet effective service, then Zips might be the best car wash for you. Flexible options such as gift cards, fleet accounts, and unlimited washes are also available. Check out the nearest Zips Car Wash locations near you for an appointment.
---
FAQs:
Zips Car Wash Near Me, Hours, Locations & Contact Info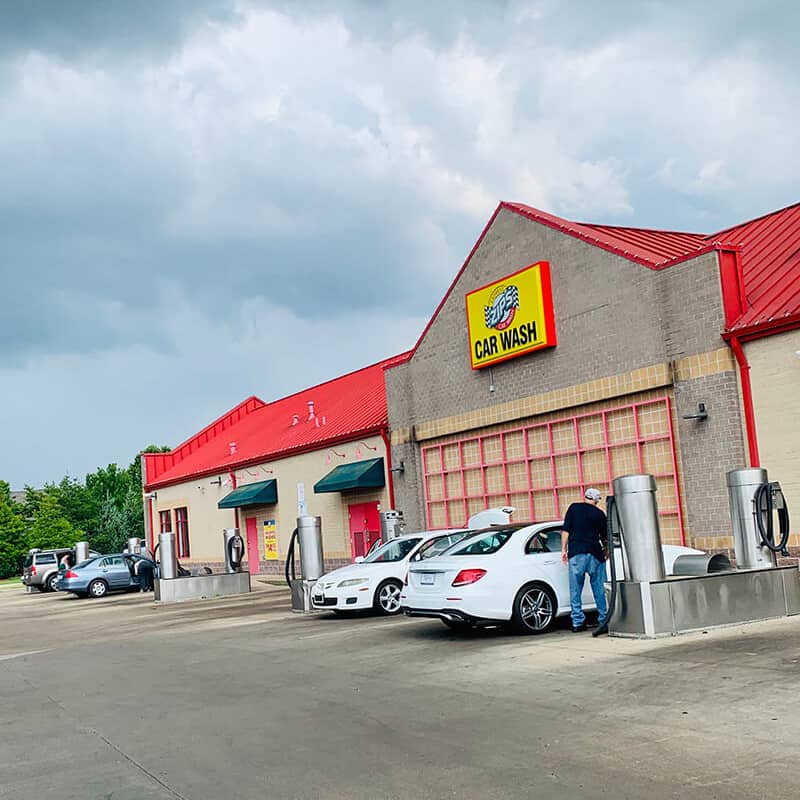 To check out for your current available locations, enter your zip code on this webpage. Alternatively, check out the table below to know the Zips Car Wash Hours and Zips Car Wash Locations near you.
Zips Car Wash Corporate Office:
To contact the Zips Car Wash office, you can call them in their customer service number 855-947-7927. You can also visit their headquarters at Little Rock, Arkansas if you have more inquiries on their services or your current membership. Lastly, you can contact their official social media accounts on Facebook and Twitter or email [email protected]
Common Cares:
Here are some of the frequently asked questions for Zips Car Wash services. If you have more questions, sending a more elaborate message on their email and social media accounts is a preferred option.
How Do I Cancel My Zips Car Wash Membership?
Unlimited car wash members can renew or cancel Zips car wash membership in any Zips locations nationwide. You can set an appointment or go to any branches to cancel your membership.
How To Apply For A Job From Zips Car Wash?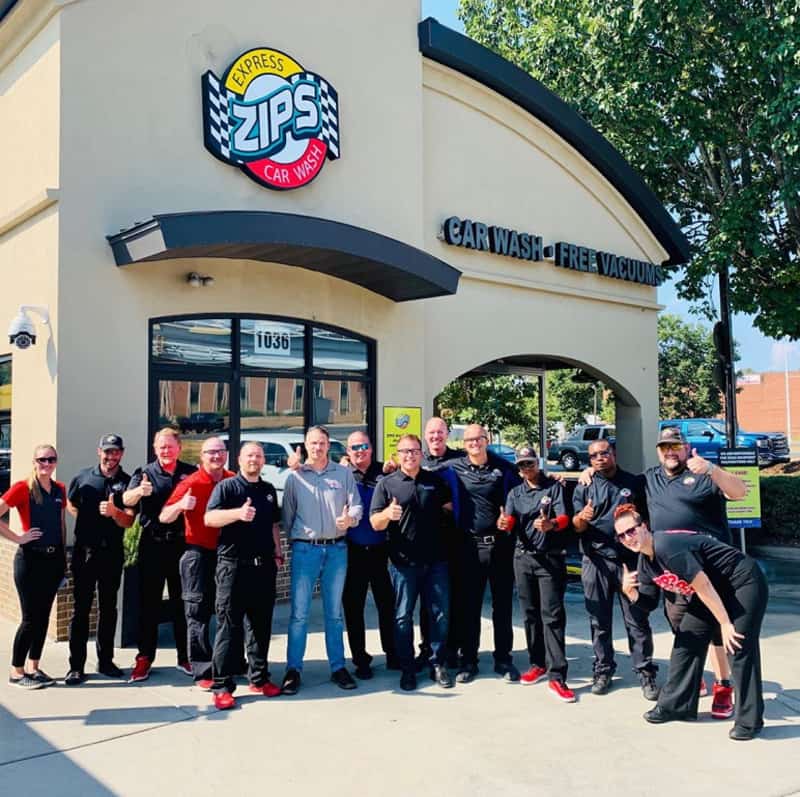 Zips Car wash is always looking for confident and friendly people to join the crew. Sign the form here to start your online application process.
What Is The Zips Car Wash Fundraiser?
The Zips Car Wash fundraisers are different types of programs used to give back to the community. Some of the programs currently available are Zips Cares, Drive Clean, Susan G. Komen Pink Card, and Grace For Vets.
Zips Car Wash Reviews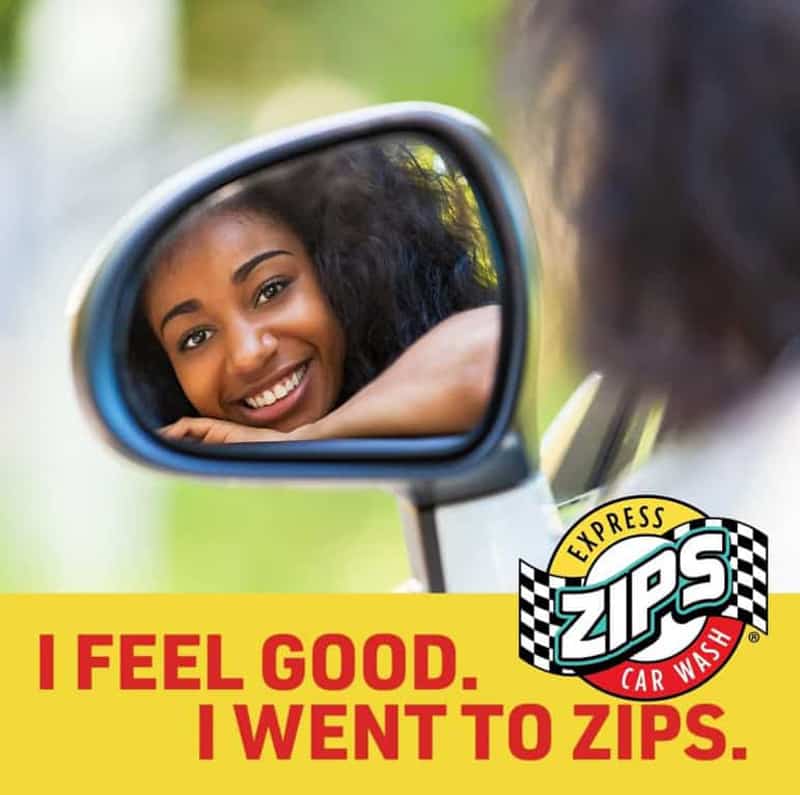 Customers like how each location has facilities that are easy to get in and out. The price is just right and has great value. Washes are very clean, and the protection feature is spot on. The staff is friendly and the customer service is great both in online and offline contacts.
As for the working environment, Zips Car Wash offers flexible hours and accepts high schoolers. In addition, they provide training for their staff and make sure that the environment is as fun as possible. It's a great job for people who like world-life balance.
Please follow and like us: