At a Glance:
HEB Car Wash is an automatic car wash provider scattered around the Texas state serving retail-only wash packages. 
They offer 3-tier single-use washes: a basic wash ($9.99), clear coat ($11.99), and carnauba wax (13.99)
Waiting time is usually around 5 minutes or less, and they are open 24 hours to service customers. 
HEB Car Wash is a subsidiary company that offers automated car-care packages within San Antonio, Texas. It is the automobile arm operated by H-E-B, which is known popularly for its supermarket chains and business services offered across 400 locations.

Introduction of HEB Car Wash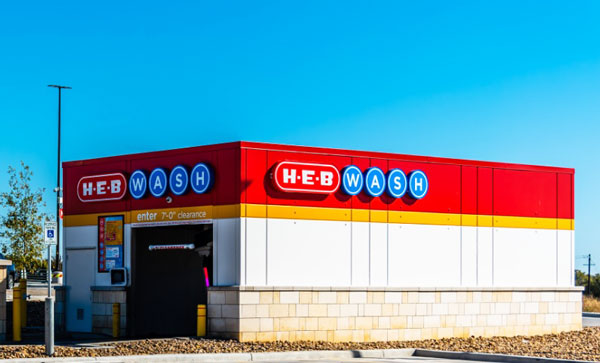 HEB Car Wash is another service offered by HEB in addition to its wide array of business portfolios. These car care kiosks are self-service and are available 24/7, with one wash usually lasting from 5 minutes or less.
As of now, the whole HEB business empire including its car wash operations is managed by Charles Butt. He was appointed as CEO in 2019 while Craig Boyan operates as President. It has been a family-run business since 1905.
HEB Car Wash Prices
Each HEB Car Wash is only available for single-use packages only. You don't have to spend more than $15 to get the best wash offered. The service is quite fast especially if you only need basic exterior washes.
How Much Does a Car Wash Cost at HEB?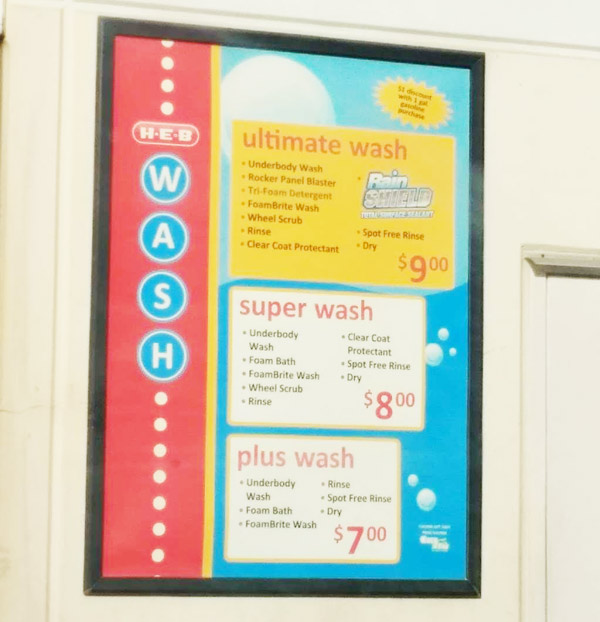 All the car care packages are very affordable, but there are fewer premium options. This establishment is perfect for people who are frequent washers but don't need continuous unlimited access.
Prices for All HEB Car Wash Services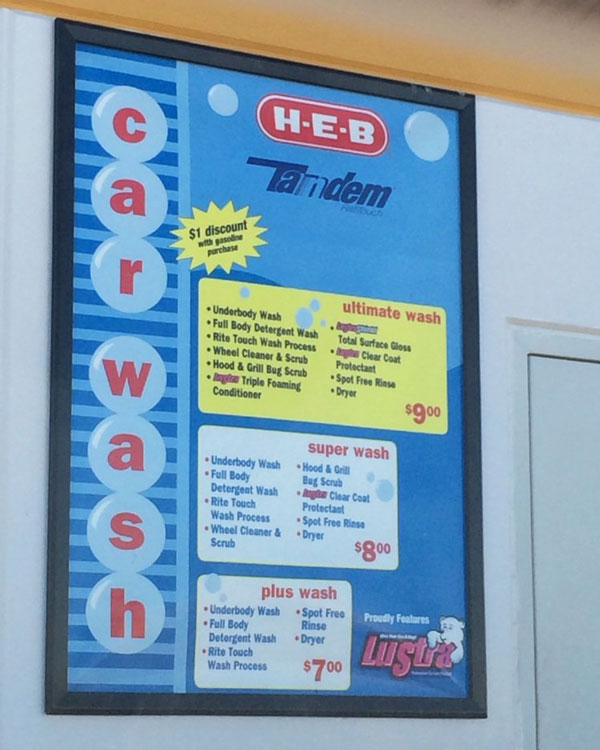 Here is the list of all HEB Car Wash services:
Plus Wash ($9.99)
Super Wash ($11.99)
Ultimate Wash ($13.99)
There are no unlimited plans offered, and only exterior washes are available on HEB tunnels around Texas. In addition, there is no full service car wash either.
HEB Car Wash Prices List:
Here is a breakdown of all HEB car wash prices and their inclusions:
HEB Car Wash Prices List: (Touch Free - One Wash)

Underbody Wash, Full Body Detergent Wash, Soft Touch Wash Process, Spot Free Rinse, and Dryer

Plus Wash + Wheel Cleaner & Scrub, Hood & Grill Bug Scrub, and Total Surface Gloss

Super Wash + Lustra Triple Foaming Polish
HEB Car Wash Prices Compared to Other Car Wash Brands?
HEB is just like other car washes connected to supermarkets and other parent companies like Tommy's Express Car Wash, Chevron Encinitas, Circle K, Kwik Trip Car Wash, and Sheetz Car Wash. Unfortunately, the prices are a bit more expensive for the same express one-time wash.
But with all things considered, HEB is still very affordable compared to some independent businesses like Classic Car Wash and Splash Car Wash.
HEB Car Wash Prices vs. Other Brands
Are There HEB Car Wash Promo Codes & Discounts to Reduce Cost?
Unfortunately, HEB doesn't frequently release car wash codes and discounts. It focuses customer deals on everyday food essentials and other groceries. If you're interested in that, you can use their mobile app to take advantage of these deals or set up deliveries.
How to Pay for HEB Car Wash?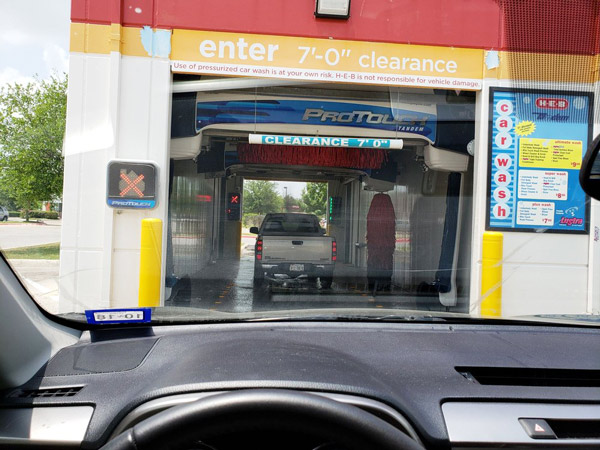 HEB kiosks take cash and card payments. The user needs to select the plan preferred and pay the price of services. But its electronic payment options are more convenient.
HEB Car Wash Hours Near Your Locations
You can use HEB's official store locator to find the nearest car wash in your location. Enter your zip code, street name, city, or store name in the search bar and tick the "car wash" option in the filter by store services utility. The results will usually show the grocery store operating hours and contact info. But since HEB wash tunnels are available 24/7, it shouldn't be a problem.
Tips on How to Use HEB Car Wash:
Using HEB Car Wash services is very easy: the user just needs to operate the kiosk, select the preferred wash package, and pay with either cash or card payment. HEB kiosks are easy to operate; it is the same experience if you used an automated car wash tunnel before.
Once paid, the automated lights and sensors will guide you on where to position your car. You don't need to do anything until the machine finished cleaning your vehicle.
How to Cancel HEB Car Wash Plan?
HEB doesn't have any unlimited car wash plans available at the moment. However, it has other unlimited delivery service subscriptions on grocery-related products.
Final Thoughts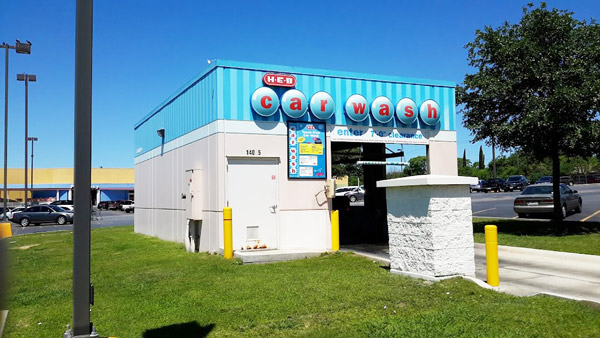 HEB Car Wash renders a generic service which also used by other brands that offer both gasoline and supermarket services. If you're not in need of specialized car wash services, or if you only need a basic car wash with some fancy things added, HEB will do the job.
---
FAQs: (Frequently Asked Questions on HEB Car Wash)
Check out the HEB Car Wash FAQs below.
How Much Does a HEB Car Wash Cost?
The price of HEB Car Washes are as follows: Plus Wash ($9.99), Super Wash ($11.99), and Ultimate Wash ($13.99).
Does HEB Car Wash Have Brushes?
Yes, HEB uses automated brushes to render its car wash services. d
What Gas Does HEB Sell?
HEB sells E-85, which is 85% ethanol and 15% gasoline.
What Does H-E-B Stand For?
HEB originally stands for "Howard E. Butt", which is the name of the founder of the supermarket chains. However, HEB is known more as "Here Everything's Better" nowadays.
Who Owns H-E-B Now?
HEB is still owned by the Butt Family since its inception in 1905. It is managed by Charles Butt since 2019.
Please follow and like us: