At a glance:
Take 5 Car Wash offers express car wash services known for its "touch-free" technology that uses "wraps" instead of brushes.
Most locations are usually open from 7 AM to 8 PM from Monday to Saturday and 9 AM to 6 PM on Sundays.
Single-wash packages range from $10 to $25, while monthly offerings start from $19.99 to $39.99 for its premium wash.
What Is Take 5 Car Wash?
Take 5 Car Wash is a national car wash chain run by CEO Jose Costa, with multiple locations across 19 states, including Colorado, Utah, New Mexico, Texas, Mississippi, West Virginia, Wisconsin, and more. The company is headquartered in Charlotte, North Carolina.
Some locations have interior services such as vacuuming, window cleaning, dash wipe-down, and other detailing services. But the availability varies from location to location. A typical express car wash usually takes up to 5 minutes.
Take 5 Car Wash Prices
There are four car wash packages that customers can get in either single packages or monthly subscriptions. Another thing that customers can take advantage of is the free vacuums that are available after every car wash.
How Much Does a Car Wash Cost at Take 5?
Take 5 is known for its $10 basic wash, which is cheap, fast, and often enough for most users. Premium options are also available, but you need to pay more than double compared to the basic wash if you want other options, such as Rain Repel and Ceramic Guard.
Prices for All Take 5 Car Wash Services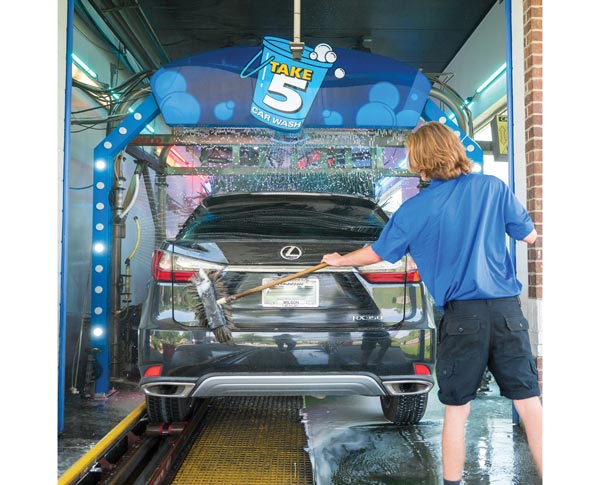 Here are the single car wash options at Take 5 Car Wash:
Wash ($10)
Wash & Wheels ($15)
Wash, Wheels, and Wax ($20)
Signature Wash ($25)
Take 5 Car Wash Prices List
Take 5 offers both single wash and unlimited pricing for their packages. The pricing might vary from one location to another. Some locations would not offer signature wash. Check the location tab on their official website to find the nearest branch that offers Signature Wash.
Take 5 Car Wash Prices List:

Spot-free Rinse and Shampoo Wash

Take 5 Wash + Bug Prep Soak, Tire Shine, Rust Prevent, and Clean x2 Enhance

"Wash + Wheels" + Wax Protectand Rain Repel

Wash + Wheels + Wax, Clean x2 Enhance, Wax Protect, Rain Repel, and Ceramic Guard
Prices Compared to other Car Wash Brands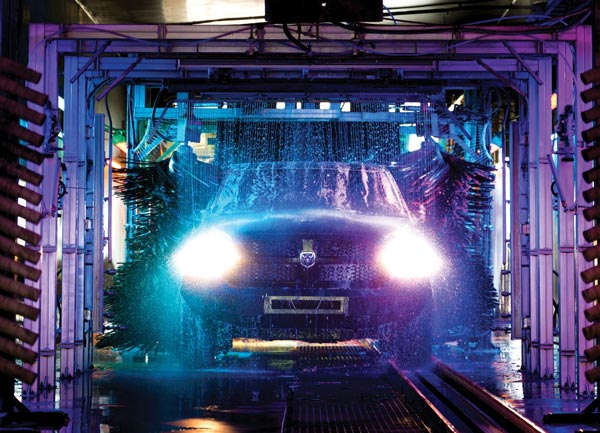 The price of Take 5 Car Wash are more expensive than its competitors such as Jet Brite Car Wash ($3), Rainstorm Car Wash ($5), and Buddy Bear Car Wash ($5). These light wash options are the best for your budget but are far from perfect for in-depth cleaning.
Wash 'N Roll Car Wash is a bit more expensive than the car wash establishments above. However, there are free towel drying and a la carte options if you want to add more services, such as triple foam, wheel protectant, tire shine, and more, for $2 each.
Car Wash Palace pricing is similar to Take 5 Car Wash but includes a "Sealer Wax" option. Customers will also have free towels and can use the window cleaning amenities included.
Take 5 Car Wash Prices vs. Other Brands

Price: (Single Exterior Wash)
Overall, some car wash brands are better priced than the cheapest single wash from Take 5. Customers will get the best value for Take 5 Car Wash if they can get the single exterior wash with a discounted price.
Take 5 Car Wash Coupons & How to Reduce Cost?
Speaking of discounted price, you can find out their latest wash coupons, discounts, and other active promotions by joining the mailing list. Go to their official website and scroll down until you see this submission box. Add your email to get information regarding their upcoming promotions.
Fleet Discount is another option for reducing your wash cost at Take 5 Car Wash. This is only economically viable if you need to wash multiple vehicles on a daily basis. Businesses can opt for special discounts when ordering bulk unlimited passess.
How to Pay for Take 5 Car Wash?
Take 5 Car Wash accepts credit card and cash payments. Recently, they have been adopting contact-free payments such as Google Pay and Apple Pay for single washes, but this option is not available for all their locations.
You don't need to pay if you already have an unlimited pass. An RFID Sticker will be attached to your windshield which will get scanned if you use their services.
Find Take 5 Car Wash Hours & Locations Near You
The standard operating hours for Take 5 Car Wash is 7 AM to 8 PM from Monday to Saturday and 9 AM to 6 PM on Sundays. You can check the locations page to find the nearest car wash location in your area, along with directions, contact numbers, and operating hours.
It would be easier and faster to contact the Take 5 Car Wash location number with their dedicated phone number if you have a more specific concern. But if you're asking a general question, the number below might be a better option:
Take 5 Car Wash Phone Number:
Take 5 Car Wash Email:
Tips: How to Use Take 5 Car Wash?
Using the Take 5 Car Wash is pretty straightforward. Put your car in the car wash bay and select your preferred car wash. Next, pay for your package via card or cash. You can get assistance from staff if you're having a problem with the kiosk. This step is skippable if you already have a monthly subscription.
After payment, follow the indicators and signs around the cleaner until the staff finishes the service based on the selected package. You can use their after-service facility for free vacuums or free air fresheners.
How to Cancel Take 5 Car Wash Membership?
You can cancel your subscription using this online form by selecting "Pass Cancellation" in the drop-down arrow. Don't forget to add your contact number and account name so customer service can process your request.
Take 5 Car Wash Reviews: Is it worth it?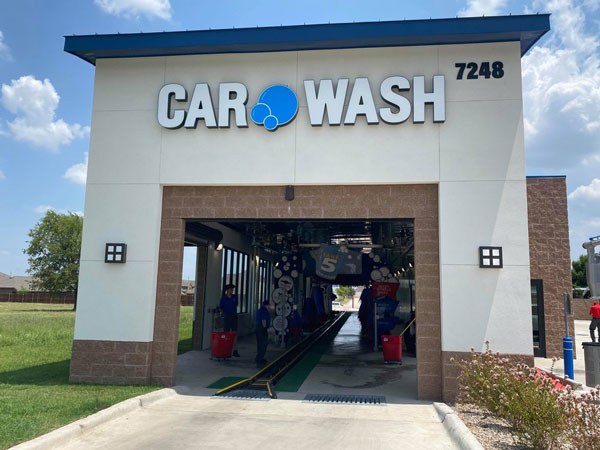 Just like other automotive care options, there is a mixed review for Take 5 Car Wash. Service quality varies from location to location, making it a bit challenging to gauge if a car wash is worth the monthly payment.
For instance, the location in Carrollton, TX, has an equal 1-star to 5-star ratio because the vacuums are working. Most of the 1-star reviews are due to inadequate cleaning, but these reviews are a bit outdated.
Meanwhile, the location at Decatur, GA, is known for its overwhelmingly 1-star reviews. Still, their vacuum and tire shine receive commendations for availability and great results.
So is Take 5 Car Wash worth it? It depends on your area, management styles, and other unique factors in each location. The service quality is hard to standardize for such a big car wash franchise. Hopefully, you'll find a suitable location in your area for your car wash needs.
Final Verdict
Take 5 Car Wash has prices and services like any express drive-thru option. Their single washes are competitive enough that you won't get buyer's remorse if you want to try their services for the first time.
However, single washes would be costly if you buy them once a week. For instance, two Take 5 Car Wash package purchases are almost the same as an unlimited monthly pass.
There is a lot of competition that offers better pricing or better services. But what makes Take 5 Car Wash a better option is its accessibility. If you're in one of the 19 states it operates for; you will likely find one location.
If accessibility and convenience are more important to you as a buyer, you won't get wrong with Take 5 Car Wash.
---
FAQs:
Here are the FAQs for Take 5 Car Wash:
1. How Much Does a wash cost at Take 5 Car Wash?
A single Take 5 Car Wash is $10 for the cheapest version.
2. How Much Does Take 5 Car Wash Membership Cost?
The cheapest unlimited monthly car wash membership is $19.99.
3. How Much Does Take 5 Car Wash Unlimited Cost?
Take 5 Car Wash Unlimited progressively costs from $19.99, $24.99, $29.99, and $39.99 automatically deducted monthly.
4. How Much Does Take 5 Car Wash Franchise Cost?
There is no publicly available information for Take 5 Car Wash, but car wash investments usually range from $50K to $3.5M.
5. Take 5 Car Wash Brushless Applications?
Take 5 car wash is a "touch-free" wash that uses specialized closed-cell soft-foam "wraps" to remove heavy dirt and grime while not damaging the paint.
6. How to Cancel Your Take 5 Subscription?
You can cancel your subscription using this online form.
Please follow and like us: