At a Glance:
Caliber Car Wash operates across 26 locations spanning Florida, Georgia, Alabama, and North Carolina, providing express car wash services, and multi-car washes. 
Their packages range from $22-$34, and they generally operate Monday to Friday from 7 AM to 8 PM and on Sundays from 8 AM to 7 PM.
Services include tire air machines and detailing freebies such as air fresheners, glass cleaners, towels, detailing air, vacuums, multi-purpose cleaner, and mat cleaners.
Caliber Car Wash operates across 26 locations through their single car wash and monthly unlimited car wash offerings. They also provide a multitude of complimentary facilities like tire stations and vacuums.
Introduction of Caliber Car Wash
Caliber Car Wash is co-owned by Mac McCall and Danny York. They founded the company to provide top-notch car wash services without making customers wait too long.
They offer Limitless Wash Membership, multi-car washes, and a Caliber Ceramic Coating, and operate between 7 AM to 8 PM on weekdays, and 8 AM to 7 PM on Sundays.
From a single car wash in Ocala, Florida, they've grown to 26 outlets across Florida, Georgia, Alabama, and North Carolina.
Caliber Car Wash Prices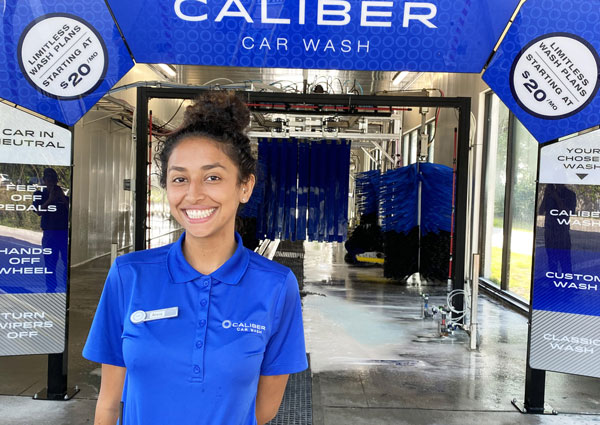 Boasting 26 locations, the company offers a three-tier car wash for their limitless monthly pass: Classic, Custom, and Caliber.
How Much Is a Car Wash at Caliber?
Caliber Car Wash provides a variety of services starting at $10 ($22 monthly). There is also a Business Fleet Plan designed to service organizations with multiple vehicles.
All Caliber Car Wash Packages & Detailing Services Prices
Check your local Caliber Car Wash for specific offerings.
Classic Car Wash ($10)
Custom Car Wash ($18)
Caliber Car Wash ($23)
Caliber Car Wash Prices List
The Limitless Plan offers advantages such as multi-location access, the inclusion of detailing freebies like vacuums and cleaners, and unlimited car washes for a monthly fee.
Caliber Car Wash Prices List:

Class Wash + Underbody Wash, Paint Protectant, and Spot-Free Rinse

Custom Wash + Triple Foam Bath, Rain Guard, Caliber Wax, Tire Shine, Triple Shine Wax, and Ceramic Coating

Prices Compared to Other Car Wash Brands
Let's now compare Caliber Car Wash's prices with other car wash brands. Understanding this landscape can provide valuable context and help you make informed decisions.
Caliber Car Wash Prices vs. Other Brands

Price: (Monthly Wash - Cheapest)
Buddy Bear Car Wash: Buddy Bear Car Wash provides a package called the Buddy Bear Special. It includes lava foam, Simoniz Carnauba hot wax, and ceramic wash. They also sell packs of 3 and 20 washes.
Ducky's Car Wash: Ducky's Car Wash is a viable choice for those who don't want their license plate linked to a car wash system. They offer an express car wash and use smart tech water conservation methods. Additionally, they offer rain checks to their customers.
Paradise Car Wash: Paradise Car Wash has Express and Exterior Washes and Wheel Brightener services in its offering. This car wash is family-owned, creating a different atmosphere compared to larger chains.
Caliber Car Wash Coupons: How to Reduce Cost
Let's explore the various options available to potentially reduce costs at Caliber Car Wash. It's always worth investigating if there are savings to be had, so let's get started.
Limitless Wash Membership: Your first Limitless Wash membership is discounted at $12, which is almost half of the original price. This is great if you just want to try their monthly wash plans to see if it fits your needs.
Promotional Discounts: Keep an eye on Caliber Car Wash's website and social media pages. They sometimes offer discounts, such as reduced prices for email list subscribers or social media followers.
Multi-Car Discounts: Caliber Car Wash offers discounts on Limitless Plans for multiple vehicles: $2/month for Classic, $3/month for Custom, and $5/month for Caliber. Caliber has the most generous discount.
How To Pay For Caliber Car Wash?
Caliber Car Wash is flexible with payments – they accept both cash and card transactions. However, remember that Limitless Car Wash requires a recurring monthly charge. You need to provide a credit or debit card, which will be billed each month until you cancel your plan.
Caliber Car Wash Near Me Locations & Hours
The car wash has locations in Alabama, Florida, Georgia, North Carolina, South Carolina, and Texas, with more branches opening soon. You can use this website to get more information including directions, phone numbers, and street view.
Tips to Use Caliber Car Wash
When you're visiting Caliber Car Wash, keep in mind that each car wash purchase comes with access to a tire air machine, an often overlooked bonus. You won't have to spend extra on tire pressure maintenance elsewhere.
Also, make sure to take advantage of the detailing freebies offered by Caliber. Instead of buying air fresheners, glass cleaners, towels, detailing air, vacuums, multi-purpose cleaner, and mat cleaners separately, you can get them at no additional cost right at Caliber.
By using these free extras, you can extend the life of your car wash and maintain your car's appearance without spending more money.
How To Cancel Caliber Car Wash Membership?
To cancel your Caliber Car Wash membership, you'll need to go to the page of your primary location and click on the orange button labeled "Manage Your Account". This will allow you to make changes to your plan or update your payment information.
Caliber Car Wash Reviews: Is it Worth It?
The recent positive reviews on Yelp are sandwiched between 3 stars and 1 star. While they do appear seldom, customer service is always the center for these reviews. User sentiment from Google Maps is more positive, with the owner actively responding to each post.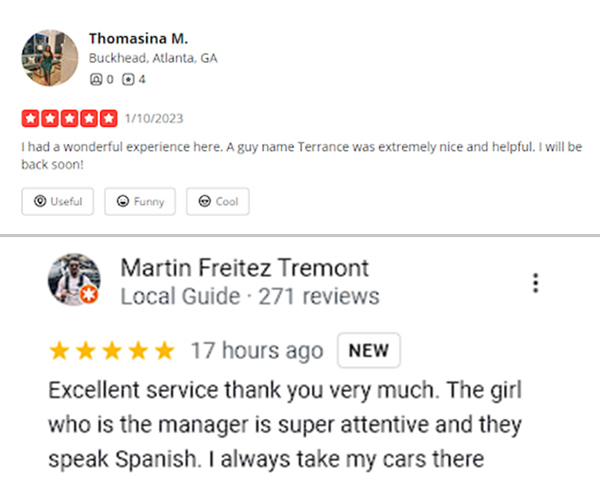 However, the majority of the reviews are reporting underwhelming car wash for its price. The 1-star reviews are usually caused by the damage in the car after receiving service from the company. Some users are also unenthusiastic regarding the steep price.
Final Thoughts
while Caliber Car Wash offers a satisfactory range of services and operates in numerous locations, it's essential to note that its offerings are fairly average when compared to competitors. Despite some benefits like tire air machines and detailing freebies, their price point and overall customer satisfaction may not position them as the top choice in the market.
---
FAQs: (Frequently Asked Questions)
Let's dive into some of the common questions people often have about Caliber Car Wash:
1. How Much Does a wash cost at Caliber Car Wash?
Caliber Car Wash is available through a monthly subscription starting at $22.
2. Caliber Car Wash Exterior Express price?
Their Custom Wash can be considered as an exterior car wash at $22 monthly.
3. Caliber Car Wash Full-Service Price?
Their Caliber Wash can be considered full-service, available at $34.
4. How Much Does Caliber Car Wash Unlimited or Monthly Cost?
Caliber's Unlimited or Monthly plans range from $22-$34.
5. Caliber Car Wash Limitless Membership Price?
The Limitless Membership at Caliber Car Wash is between $22-$34 per month.
6. Caliber Car Wash Fleet Plan price?
Fleet Plan pricing at Caliber Car Wash varies based on the number of vehicles; for a customized quote, contact a Caliber representative.
7. How Much Does Caliber Car Wash Franchise Cost?
The exact cost of a Caliber Car Wash franchise is not publicly available.

Please follow and like us: