At a Glance:
Kwik Trip Car Wash is a part of the convenience store chains managed by Wisconsin-based Kwik Trip Inc.
Prices for Kwik Trip car washes start from $8 to $11 and offer three wash packages for vehicle owners within the Wisconsin area. 
It offers exterior-only 24-hour automatic car wash alongside its convenience stores and fuel refilling facilities. 
Kwik Trip Car Wash is a part of Kwik Trip Inc's service-focused establishments for motorists within Wisconsin, Minnesota, and Iowa. As of now, this private retail establishment has over 700+ store locations nationwide.

Introduction of Kwik Trip Car Wash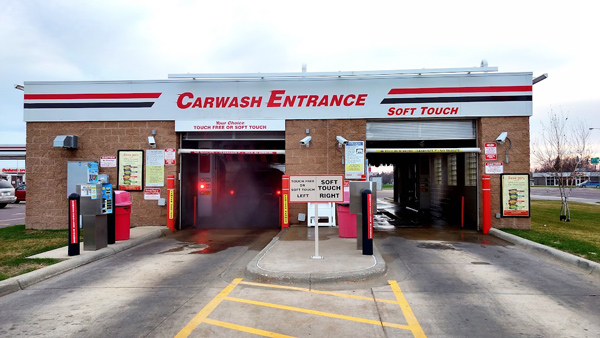 Kwik Trip car wash is a local convenience chain incorporated in 1965. Although it has been operating for over 50 years, its first retail gas station with car wash was established in 1997. The company is currently headed by Don Zietlow, who is also known for introducing the company's best-selling Glazers doughnuts.
When there are no long lines or payment problems, a typical Kwik Trip car was package usually takes up to 7 minutes. Automatic tunnels are open 24 hours a day, 7 days a week.
Kwik Trip Car Wash Prices: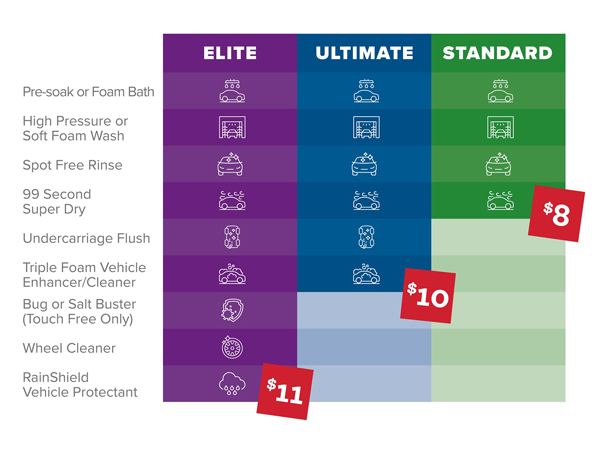 The company doesn't primarily operate through its car wash services, that's why it doesn't have a full-service car wash package or an unlimited monthly subscription.
How Much is a Car Wash at Kwik Trip?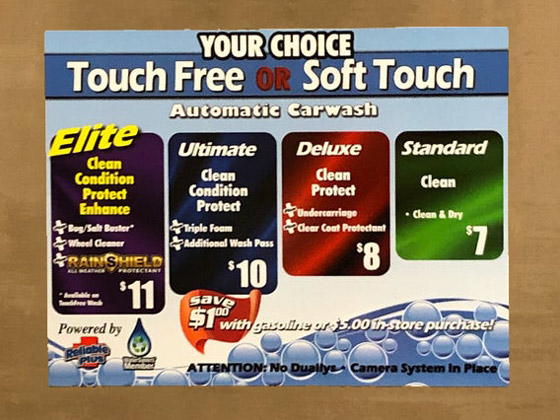 Kwik Trip car wash is a fantastic option for budget-conscious vehicle owners who wants the fastest and basic options. Each wash package costs no more than $11 (which is their premium option), with the cheapest being $8. Customers can also avail of the Lava Shine Enhancer for only $2 if they want a bit of glamour to their car.
Prices for All Kwik Trip Car Wash Services
Here's a quick rundown of all Kwik Trip Car Wash packages:
Standard ($8)
Ultimate ($10)
Elite ($11)
Kwik Trip Car Wash Prices List
Although Kwik has really attractive prices for their services, even their premium option doesn't have what other car wash providers offer, such as Carnauba wax and underbody wash.
Kwik Trip Car Wash Prices (One Wash)

Pre-soak, High Pressure, Spot Free Rince, and 99-second Super Dry

Standard Package + Undercarriage Flush and Triple Foam Vehicle Enhancer / Cleaner

Ultimate Package + Bug or Salt Buster, Wheel Cleaner, and RainShield Vehicle Protectant
Kwik Trip Car Wash Prices Compared to Other Car Wash Brands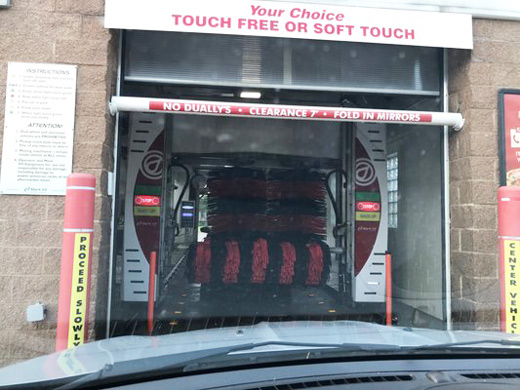 Kwik Trip Car Wash doesn't offer full package car washes, but they do offer exterior-only self-serving facilities. We compared the price of Kwik's offerings to other express car wash offerings from other brands. Convenience stores like HEB Car Wash, Sheetz Car Wash, and Circle K are almost the same as Kwik's prices ranging from $8 – $9.
It can be noted that some full-service car wash companies like Mr. Clean Car Wash, Benny's Car Wash, and Go Car Wash are almost within the same price range. For instance, Club Car Wash and Tommy's Express Car Wash prices start at a cheaper price with more varied options to choose from. If you only need a quick exterior clean, the pricing is not really a great determining deal.
However, if you also want to take a quick snack and maybe refill your fuel, you might find Kwik Trip and other convenience store car washes a better option.
Kwik Trip Car Wash Prices vs. Other Brands
Kwik Trip Car Wash Specials – Promo Codes & Coupons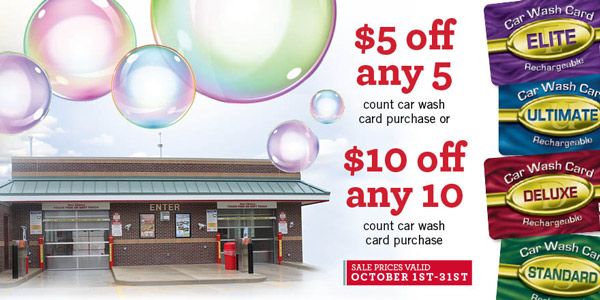 Just like other convenience store chains, Kwik Trip car wash specials are hard to come by. The company offers promo codes and coupons through their mobile app and website, but it's mostly for their convenience store and fuel discounts. Exclusive deals also appear on their social media accounts on Twitter and Facebook.
Additionally, the price is already low making it unlikely to get more savings. The best way to get codes and coupons is to follow their official social media pages to get promotional information.
Kwik Trip Car Wash Gift Cards

Car wash gift cards are available for Standard, Ultimate, and Elite offerings. The user can choose the number of washers per card from 1 to 200.
How to Pay for Kwik Trip Car Wash?
After selecting the package from Kwik's kiosk, you can either use your card or enter the code purchased from any Kwik Trip store. Unfortunately, there is no cash option on kiosks, you need to pay inside the store to get a code.
Kwik Trip Car Wash Open Hours Near Me Locations & Contact: Find Your Carwash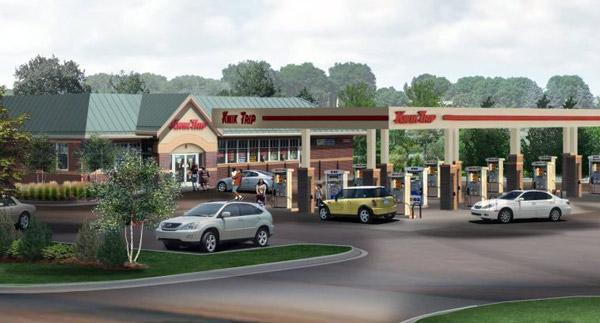 There is an available store locator integrated into the Kwik Rewards app. You can use it to purchase food or find the nearest Kwik Trip store.
Additionally, you can access a store locator on Kwik Trip's official website. Just enter your information (city, state, or ZIP code) to find results.
Tips on How to Use Kwik Trip Car Wash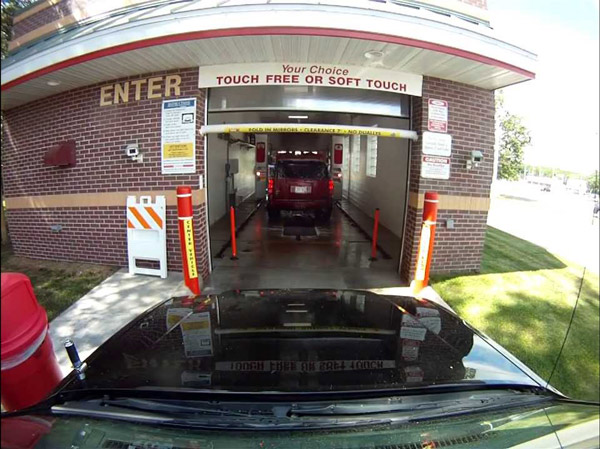 You can either buy a code inside a Kwik Trip store or use a card as a payment option. Once the payment is processed, all you have to do is to follow the instructions until your car is cleaned. You're good to go after the 90s car drying.
How to Cancel Kwik Trip Car Wash Plan?
Kwik Trip car wash doesn't have an unlimited monthly subscription. However, they offer gift cards that can store up to 200 washes.
Final Thoughts
For those who don't mind getting a basic car wash, busy, or on a budget, Kwik Trip Car Wash prices and its offerings are sufficient for most people. Its convenience store and gas refilling stations are also great if you're in for a long haul on the road. But don't expect fancy additions and expensive packages to be available.
---
FAQs: (Frequently Asked Questions on Kwik Trip Car Wash)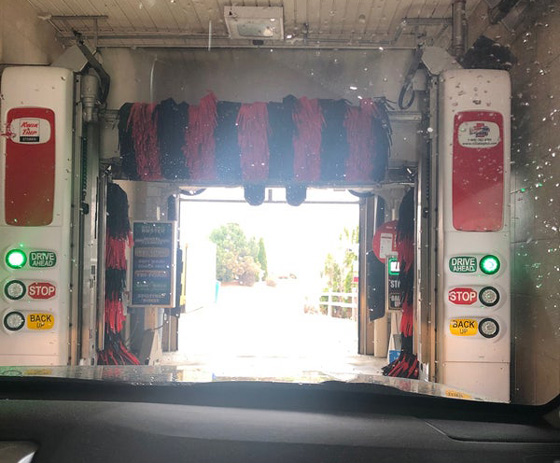 How Much Does a Kwik Trip Car Wash Cost?
Kwik Trip Car Wash costs $8, $10, or $11 per wash depending on the package inclusions.
What's Kwik Trip Elite Car Wash Price?
Elite Car Wash is Kwik Trip's premium offering and is currently available at $11.
What's Kwik Trip Ultimate Car Wash Price?
Ultimate Car Wash is priced at $10.
What's Kwik Trip Standard Car Wash Price?
The standard wash is a very budget-friendly package at $8.
When Do Kwik Trip Car Wash Cards Go on Sale?
You can purchase car wash cards inside Kwik Trip stores in your area, always inquire for the staff if there are any available promotions. The online store also offered car wash cards, but the site is down at the time of writing.
What Time Does Kwik Trip Car Wash Open?
Kwik Trip Car Wash tunnels are open 24-hours a day, 7 days a week.
Please follow and like us: