At a Glance:
Mister Car Wash is one of the most recognizable and most successful car wash companies in over 20 states. As of now, it serves patrons that come in its over 300 car wash and 33 oil change express. 
The company offers cleaning, detailing, full service, preventative maintenance, and oil changing. 
You can get a package that costs $20+ monthly or passes for more flexible usage.
Getting your car cleaned is not a fun activity for a lot of people, especially during summer. Why would you spend half of your rest day hand-cleaning your car when there are proven and tested companies like Mister Car Wash to do the job? Here are the things you need to know about their services.
What Is Mister Car Wash?
Mister Car Wash is an automobile cleaning service provider founded in Houston Texas. It has been cleaning cars for years since its inception in 1969. It has over 300 car washes and 33 oil express locations scattered all over 21 states. As of now, the company has headquarters in Tucson, Arizona. It offers manual car wash and automatic car wash, as well as self-service car wash and touchless car wash. In addition to it, the company also offers "do it yourself car wash" for people who have a mobile car wash. 
Mister Car Wash Customer Services: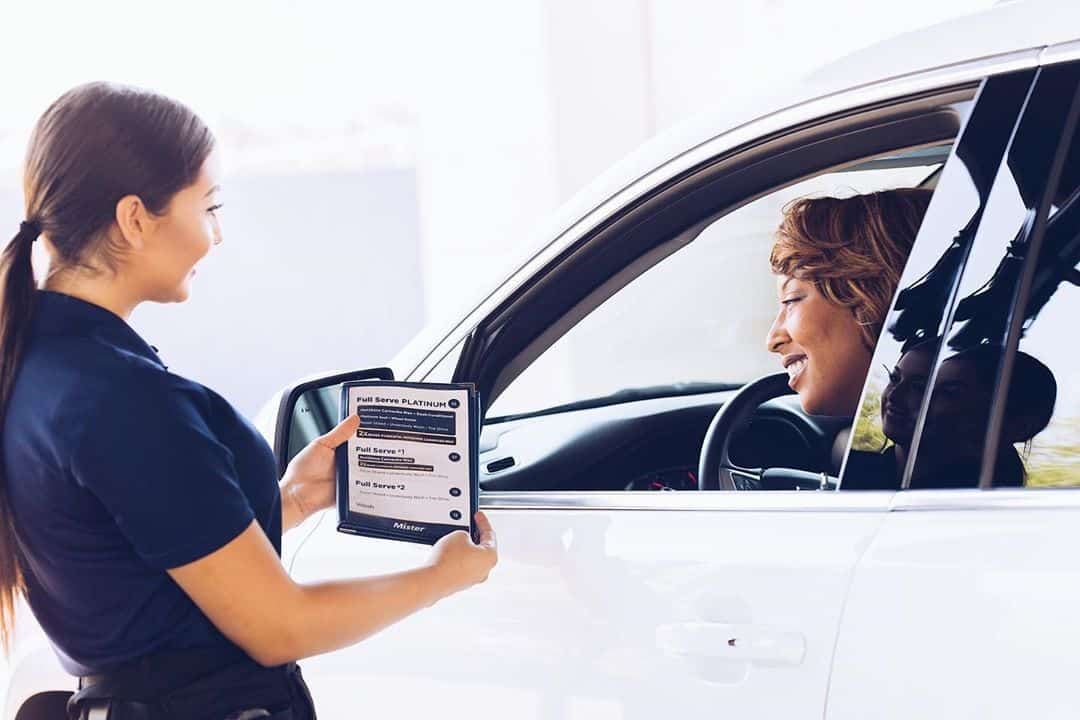 Mister Car Wash aims to help all the customers maintain car cleanliness within a quick and convenient way. Here are some of the services offered by the company. 
Exterior Car Wash Service
If you're in a hurry, you can still get your car cleaned by the exterior only car wash option. What makes this more convenient is that you don't have to do anything and wait long hours. 
Different packages are being offered on Mister Car Wash. It all depends on your preference, time, convenience, and budget. Finding a "cheap car wash near me" is easy when you use Mister Car Wash services. You don't need to get an appointment to get your car cleaned. 
Express Platinum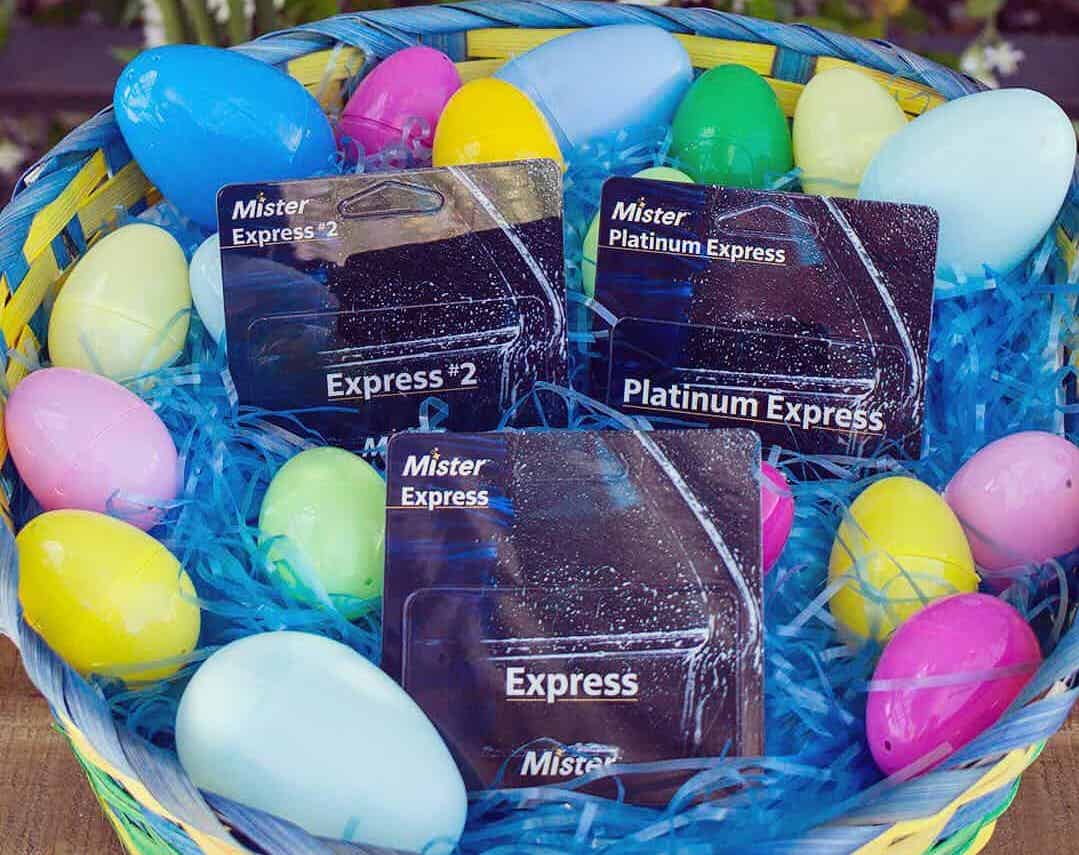 Express Platinum is the best car wash package for people who like to avail of the best service from Mister Car Wash. With this package, you can expect expert-level cleaning in your automobile. Originally, this package consists of tire shine, T3 conditioner, Carnauba Wax, platinum seal, repel shield, underbody wash, and wheel polish. However, there are other package variances. 
Express #1 – The same service as Express Platinum, but doesn't have the platinum seal and wheel polish. 
Express #2 – With this option, you'll only get tire shine, T3 conditioner, repel shield, an underbody wash. 
Express Wash – This package is for the minimalist and only needs a T3 conditioner and wheel cleaner. 
Full Serve Car Wash Service
The Full-Service Car Wash Platinum package usually has tire shine, T3 conditioning, dash conditioning, HotShine Carnauba Wax, platinum seal, repel shield, underbody wash, and wheel polish. This is the best car wash option if you want to get every available product of the company. Here are the stripped-down versions of the Mister Car Wash full-service price platinum. 
Full Serve #1 – Its the next best thing for the full-serve package, missing only Dash Conditioner, platinum seal, and wheel polish. 
Full Serve #2 – This package includes Repel Shield, Underbody Wash, Tire Shine, and T3 conditioner. 
Full Serve Wash – Full serve wash is the basic version, with only T3 conditioner and wheel cleaner. 
Express Detail Service
The express detail package has additional services such as cream conditioner on automobile parts like seats, doors, consoles, and other surfaces. Here is the list of services included in the package. 
Final Touch – Complete Full Serve #1 package with additional Carnauba Wax, repel shield, tire shine, and vinyl or leather conditioning. 
Final Touch Clean & Condition – This package is only recommended if you're planning to apply a cream conditioner. 
Red Carpet Clean & Condition – Red carpet clean is only available in select locations.
Detail Service
To maintain the aesthetics of a car, maintenance is also needed. Some of these maintenances to keep the car shiny needs waxing. Mister Car wash detail prices are listed in the article. 
Hand Applied Wax – Manual paint protection and shine are done by hand application. You can get this service free if you opt for Full Serve #1. 
Premium Wax – Paint sealant is applied by the machine to provide better protection. Also included in the Full Serve #1 wash package. 
Interior Detail – Compressed air is used to professionally clean dust and dirt in the interior of the car. Mister Car Wash interior detail price is also affordable for not-so car-savvy owners. 
Executive Detail – With this package, expect both professional automobiles cleaning for exterior and interior parts. 
Other Services By Mister Car Wash:

Oil Change & Preventative Maintenance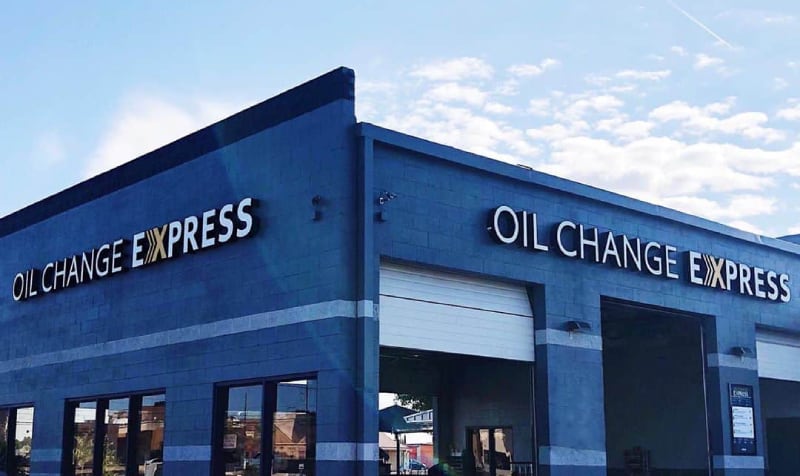 Mister Car Wash also offers car maintenance services for 30 minutes or less with no appointments needed.
Oil Change Express
Since you're getting your car wash service, you might also want to use the Mister Oil Change Express package. This includes up to five quarts of oil, new filter, inspection, lubrication, and even a car wash voucher. 
Mobil Super High Mileage – Oil formulated to help in prolonging the engine of vehicles.
Mobil Super – A motor oil which adds to the performance of the car.
Mobil 1 – Improves and protects the engine.
Mobil Special – Extends the engine's life for longer usage.
Mobile Super Synthetic – Uses full synthetic protection for engines.
Preventative Maintenance
This package is a complimentary service that makes sure that you're road-ready and is less-prone to common car problems. 
Fuel System – Get your engine dirt like carbon deposits and dirt all cleaned up by car experts. 
Radiator Service – This package includes removing and protecting from rust and scale deposits, lubricating the water pump, and overheating/freezing protection. 
Gear Box Services – One of the main benefits of this package is to remove the metal shavings that can enter the differential. 
Transmission Services – Cool down and clean your internal components by using automatic transmission fluid lubricates.

 
Mister Car Wash Prices: How Much Does Mister Car Wash Cost?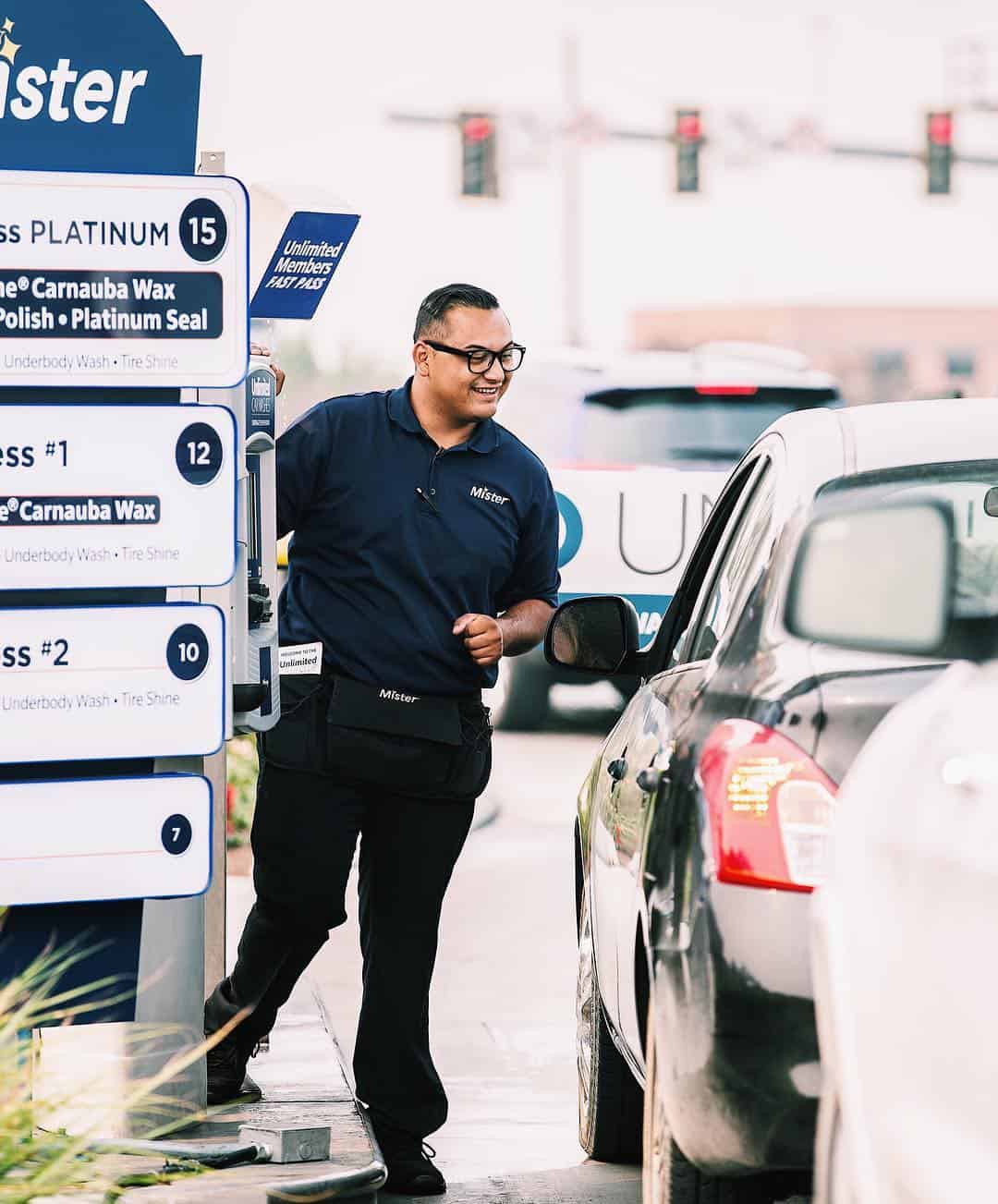 Car wash prices and Mister Car Wash signature products have the same prices all over the states. If you're a member of the Unlimited Wash Club, you will pay for the same price a month regardless of how often you avail of the service. The cheapest package (Express) gets you unlimited car wash for $19.99 a month while the best package is Full Serve Platinum, which is $59.99 a month. 
However, the price for an oil change and maintenance can vary depending on the service provided. It depends on the number of products you're going to use. Visit the nearest Mister Car Wash branch near you for inquiry.
Mister Car Wash Unlimited Wash Price:
Unlimited car wash bundles are paid per month. Each package contains different services that are priced differently. You don't have to worry about the number of washes each month because these packages are unlimited and have fewer restrictions. The cheapest plan is Express for $19.99 a month, with Express Platinum coming at second at $29.99. Full Serve will net you $49.99 for a deeper clean. Lastly, Full Serve Platinum, the best package for interior and exterior car wash, is priced at $59.99.
Mister Car Wash Prices For Per Service:
Here are the five full packages of Mister Car Wash. 
Exterior – Starts at $6 for express, but can reach up to $18 for platinum. 
Full Serve – This includes Mister Car Wash's interior detail price. The price starts at $20, reaching up to $38 for platinum.
Detail – Hand-applied wax starts at $39.99, while the most expensive option is Executive Detail, which starts at $175.99.
Express Detail – You can get the final touch option for $39.99, the cheapest in this package. 
Unlimited Wash Club – Basic wash starts at $19.99, while platinum full service starts at $49.99.
Mister Car Wash Price List For All Services:

Check out the prices of different packages, as well as the unlimited bass car wash plans. Prices for Mister Car Wash might vary from area to area. These prices are only estimates.
Mister Car Wash Coupons
Coupons are given by the company every once in a while as a part of their promotions. As of the writing, here are some of the coupons that we saw.
Mister Car Wash Oil Change Coupon
As of now, the company is offering a $5 off on Full-Service oil change. The voucher can be found here and expires this December.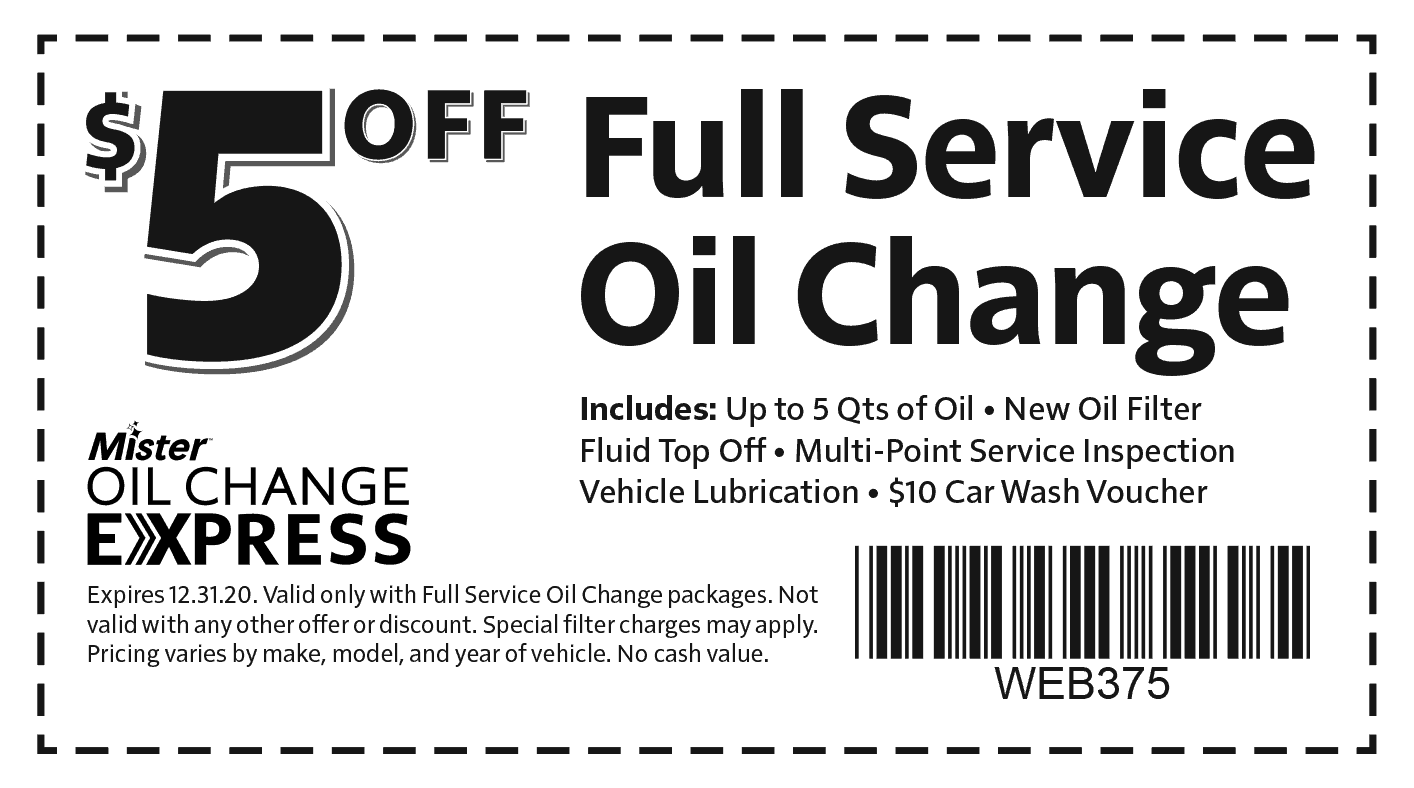 Mister Car Wash Specials
If you avail of their car wash and oil change package right now, you can get a total of $35 off for both services combined. 
Mister Car Wash $10 Coupon
Car wash happened to get an oil change option while the $5 promotion is still running, you will automatically have a discount of $10 for your next car wash. 
Mister Car Wash $3 Off Coupon
Mister Car Wash used to have a $3 off on Mister Car Wash oil change prices and a free car wash. But upon checking, the promotion is now over.
How Many Tips Do I Need To Pay For Mister Car Wash? 
If you love the service, you can pay for a tip that deserves it. According to customers, their average tips are $5 to $10.
Mister Car Wash Locations & Hours Near Me: Find Your Carwash

You can find more than 300 Mister Car Wash branches that operate in 21 states. Besides, you can also find 33 oil changing express locations. To find out the nearest store in your area, use the official site which can be found here.
Mister Car Wash Hours & Location
The location and operating hours depend on the individual branch and the location. Some stores are only open from 7 AM to 6 PM while others extend for up to 8 PM. There are stores which only operates on weekdays or omits Sunday altogether. Here are some of the most popular locations, the services offered, and the phone numbers.
Mister Car Wash Corporate Office
The headquarters is located in Tucson, Arizona, along with the other 13 car washes in the area. You can contact the corporate headquarters customer care team at 866-254-3229. For HR or Payroll team inquiries, dial the number 844-529-7392.
Programs / Types: Wash Package Purchase Options

You can opt up for a package using a different kind of payment options. Use the one which is most convenient for you: whether you're using a service in the long-term or one-time only. 
Mister Car Wash Unlimited Wash Club Members
Get a monthly membership with Express, Express, Platinum, Full Serve, or Full Serve Platinum. Members have benefits of not waiting in line and using facilities on any Full Serve or Express locations. 
Prepaid Cards
These cards can be used to pay for a car wash or other services as long as it has funds on it. Although this will not benefit you if you frequently need to use Mister Car Wash services, flexibility is a big thing to consider. 
Benefits of Prepaid Cards:
Get instant savings up to 20% off

Gifts and more savings

One-time only upgrade

Can be used on any branch using any vehicles
Business Accounts
Created for business purposes, the Business Account will let executives take a car wash using the business vehicle. This option is designed to be easily traceable and integrated into the business books for expense tallying. 
Wash Passes –

 Passes that have no expirations and can be used by employees. You don't have to opt for subscription packages and you can buy more passes whenever you like it. 

House Accounts – 

Lets you pay for all the charges from numerous services in one monthly payment. You can set a minimum monthly allowance.
Mister Car Wash Signature Products
Through hard work and research, the company managed to get the best formula for car washing experience yet. You can rest assured that each product is both friendly to your car and the environment. 
HotShine Carnauba Wax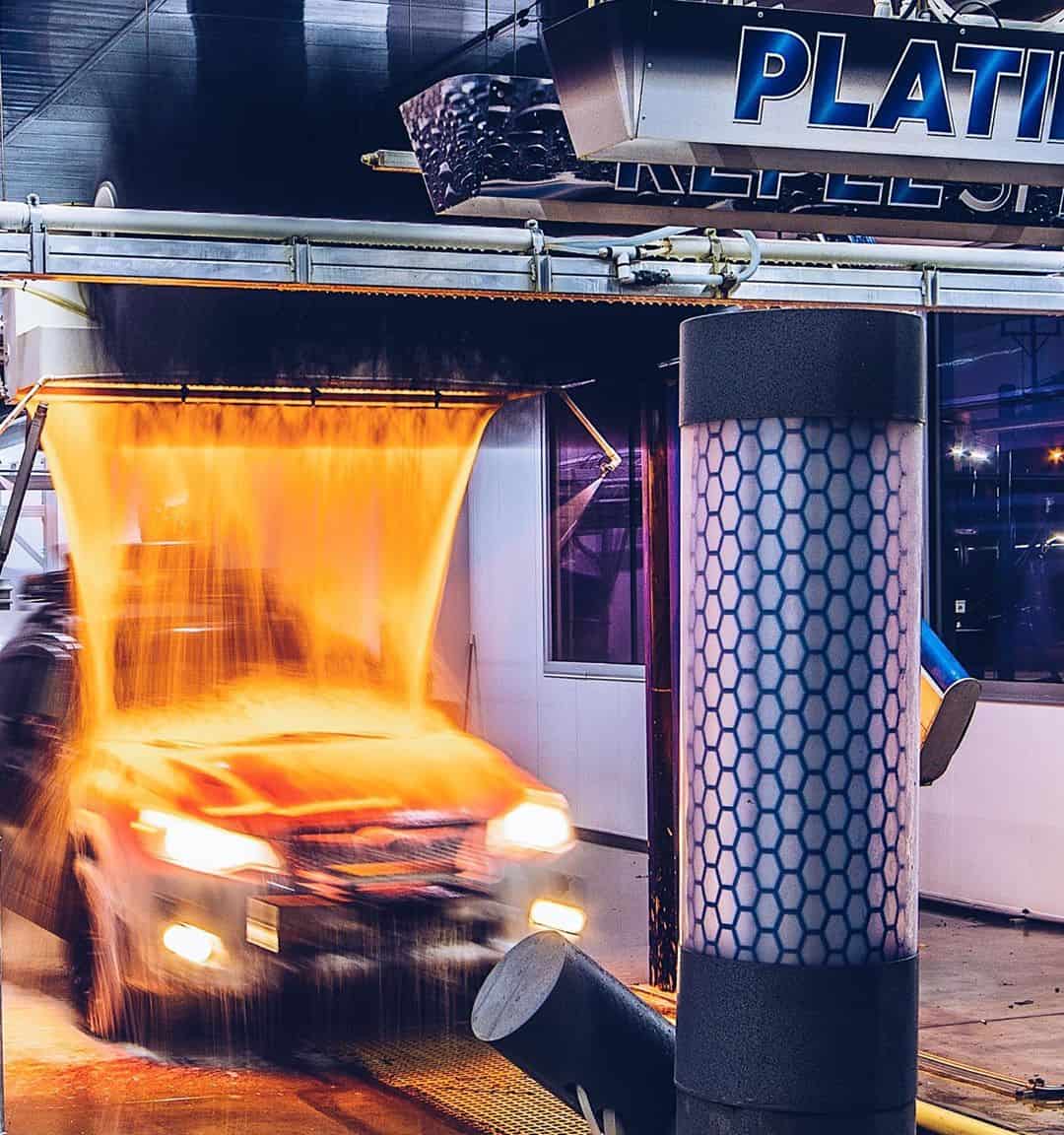 With this product, your vehicle exterior will remain shiny and protected. Mister Car Wash created the Carnauba Wax with a technology that enables a more radiant shine and a vibrant glow to the car when applied. 
Platinum Seal
After the Carnauba Wax, protect your car even more with Platinum Seal. This product will also provide a shinier and brighter surface, as well as extend the protection of the HotShine Carnauba Wax. 
Repel Shield
Repel Shield makes the car surface water repellant, which automatically helps in getting rid of the soil, grime, and bugs. It also makes simple cleaning have more effect, as well as increase the vitality of the surface. 
T3 Conditioner
Before the above protections can be applied, your car needs to be applied with a T3 conditioner. With the application of the T3 conditioner, your car will have a rejuvenated and cleaner surface. It will also remove dirt and other things that you don't want in your car. 
Wheel Polish
When all the things in your car are shiny after a full-service cleaning and waxing, it's easy to forget about your wheels. Mister Car Wash uses what is called Wheel Polish product to make make your wheel shiny and sparkling. 
Mister Clean Car Wash Kit & Prices
There are different Mister Car Wash costs for different washes. If the nearest Mister Car Wash branch is still miles away, you can instead use the Mister Clean Car Wash Kit. These kits ensure that your vehicles still receives a professional-level cleaning even at home.
Mister Car Wash Reviews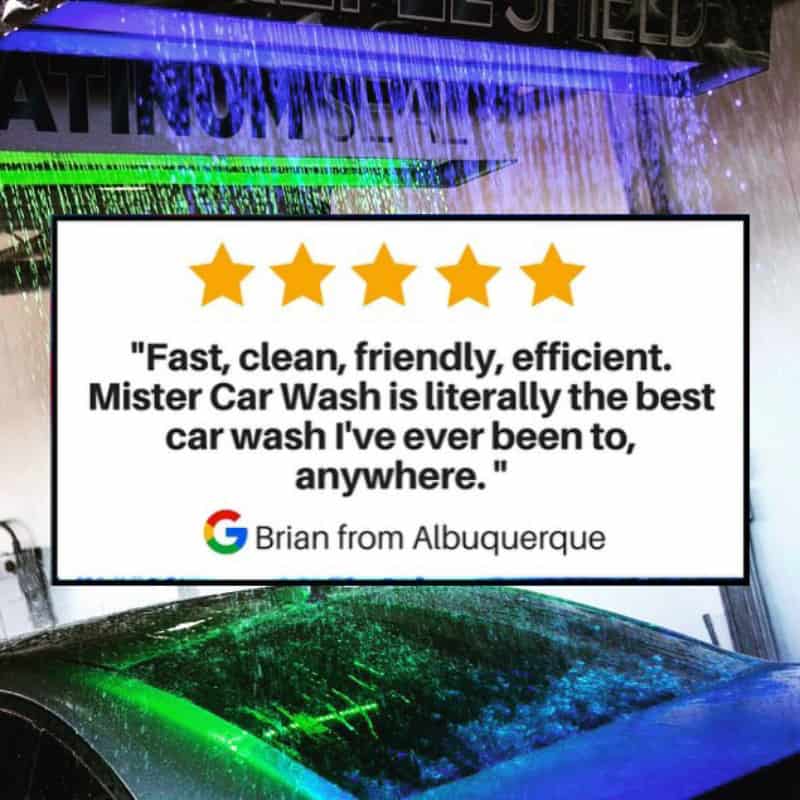 Overall, Mister Car Wash has received mostly positive reviews on review sites like Yelp. Some of the reasons for this positive review is outstanding customer service and fast service.
In one of its Austin branches, Mister Car Wash has been rated mostly three stars from the majority of 141 reviewers. A reviewer named Errol M. liked how the service is fast and efficient, with no additional charges.
A lot of reviewers also like how convenient it is to have a car wash whenever the need arises. Reviewer Jazz G. from Albuquerque thinks that getting a quick wash whenever needed is quite a steal for roughly $22 a month. This is for the unlimited wash option. Overall, this branch has been reviewed 106 times.
With over 70 reviews, another Mister Car Wash branch in Austin has been serving numerous motorists every day. Caroline C. gave a five-star cover because of the positive interaction with the staff and great service in her car.
Working in Mister Car Wash, 65% of those who worked in the company recommends it to their friends. As of now, its social media accounts are starting to grow. It has over 58,000 likes on Facebook and over 3,000 followers on Twitter.
How To Cancel Mister Car Wash Membership?
Canceling membership is easy and quick. All you have to do is to visit any Mister Car Wash location and ask for account cancellation. Alternatively, you can reach them via phone at 866-254-3229 or via email at [email protected].
Final Thoughts
Whether you're a driver that needs frequent automobile cleaning, or someone who rarely uses the car, Mister Car Wash is here to get the tough job done. Choose your plan and take advantage of the present offers to save on your car wash and Mister Car Wash oil change price. 
Other Automobile Services Alternatives
You can also try the services from these automobile service providers if you don't have Mister Car Wash in your area. Check out the site to read other reviews for other products and services. 
Please follow and like us: