At a glance: 
Inspiration for the establishment of GO Car Wash came from America's ascent and dominance in the racing world.
Offers quality services using the best and safest materials in the industry at affordable prices.
Runs more than 100 locations nationwide.
Introduction to GO Car Wash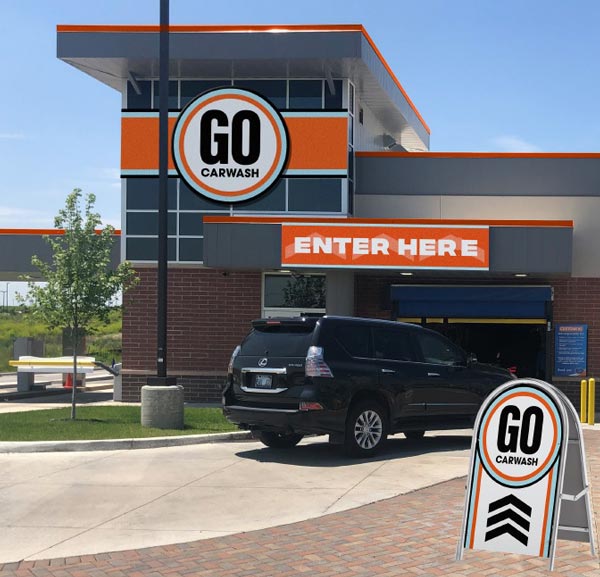 People consider their cars as among their most precious possessions. GO Car Wash understands this. Thus, they take care of their clients' cars like their own. You can take your car for a quick wash, and you're guaranteed to receive the quality service your vehicle deserves.
Established in 2019, GO Car Wash aims to build a multi-regional company with clusters of branches throughout North America. The headquarters is in Phoenix, AZ, with the majority holdings owned by Imperial Capital.
How Does GO Car Wash Work?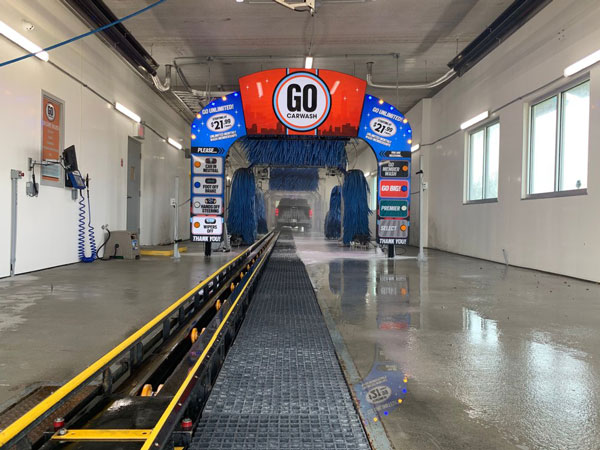 GO Car Wash offers various services, depending on what your car needs. These include Total Body Protection, GO Wax, Prime Dry, Wheel Cleaner, GO Big Light Show, GO Bath, Bugs Off, Rust Repel, Shiny Tires, Triple Foam, and Clearcoat Polish.
Single wash and monthly unlimited packages are available, allowing you to choose the service package that suits the frequency of your car wash needs. You can easily sign up for any of the unlimited packages.
GO Car Wash Prices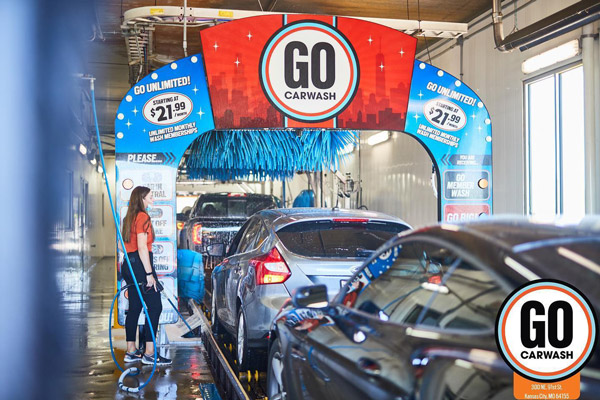 The price of a single wash ranges from as low as $8.00 to $20.00. Unlimited monthly washes are also available from $21.99 to 36.99 per month. Whatever package you choose, you can expect superior service.
GO Car Wash groups their car wash packages under 4 categories. These are GO Basic, GO Select, GO Premier, and GO Big. All are available for single washes as well as unlimited monthly. Price Details are in the table below:
GO Car Wash Prices List
Following is a price list of GO Car Wash packages both for single washes and monthly unlimited washes:
Price: (Unlimited Monthly)
Prices Compared to Other Car Wash Brands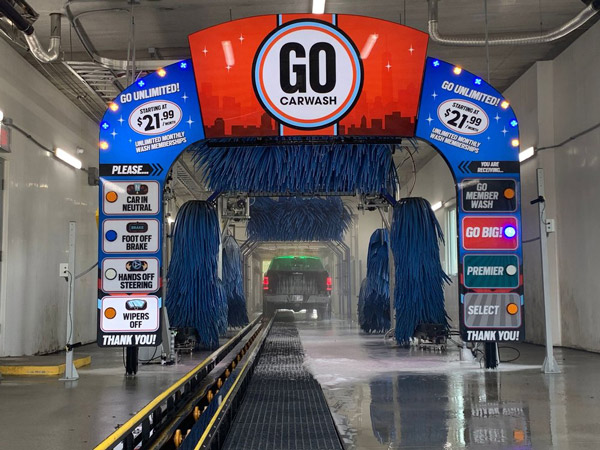 Following is a comparison of GO Car Wash versus some of the bigger competitor brands.
Scrub-A-Dub Car Wash is a family-owned business that has been operating since 1947. It has remained in business for a long time mainly because of its quality service and commitment to customer satisfaction. Single washes cost from $10.50 to $24.99, while unlimited packages start from $24.00.
WhiteWater Express Car Wash
WhiteWater Express offers high quality car wash services, while ensuring the safety and protection of the environment. This is what makes the car wash a popular choice. The price for a single wash starts at $8, which is comparable to GO Car Wash. Unlimited monthly packages are also available.
Charlie's Car Wash
A family-owned business, Charlie's Car Wash is not only concerned about profits – it gives back to the community by supporting local schools and fundraising programs. A single car wash from Charlie's costs $10.00 to $20.00, depending on the type of wash. If you frequently need a car wash, you can opt for the unlimited plans.
GO Car Wash Coupons & Free Wash: How to Save Money?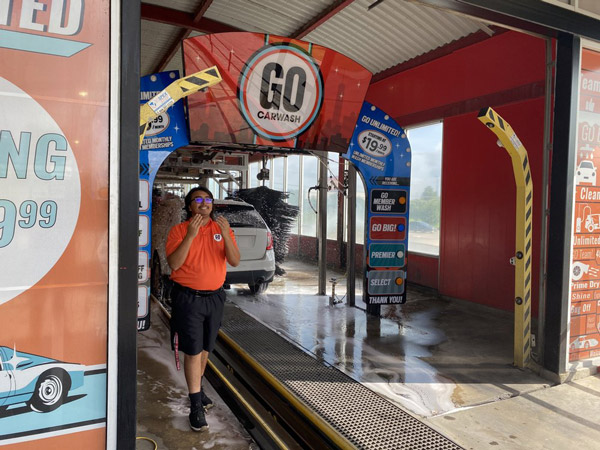 Visit the official website to participate in the spin-a-wheel promo, where you have a chance to win an instant prize including free single wash, free washes for 1 month, and free washes for 6 months. One of every four instant prize winners will be eligible to win the grand prize. You can also check the site for discount coupons so you can enjoy even bigger savings.
How to Pay for GO Car Wash?
The car wash chain accepts cash payments, as well as payments via debit or credit card. When you avail of a monthly unlimited plan, the credit or debit card you provided will be charged automatically on your monthly billing due dates. This way, you don't have to worry about missing payments.
GO Car Wash Hours and Locations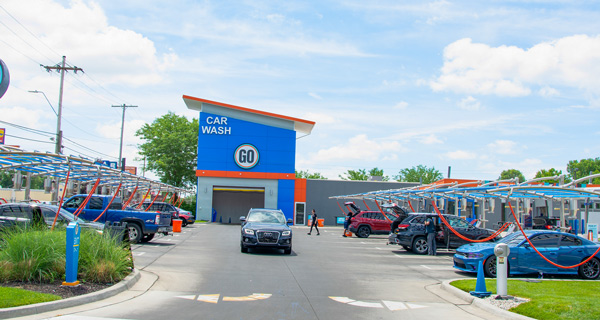 GO Car Wash branches are conveniently located in various states across the country including Nevada, Kansas, Missouri, New York, Virginia, Texas, and California, among others. You're sure to find a location near you. Branches are open daily. Most branches open at 7:00 am and close at 8:00 pm from Monday through Saturday, and on Sunday at 8:00 am to 6:00 PM
How to Cancel GO Car Wash Membership?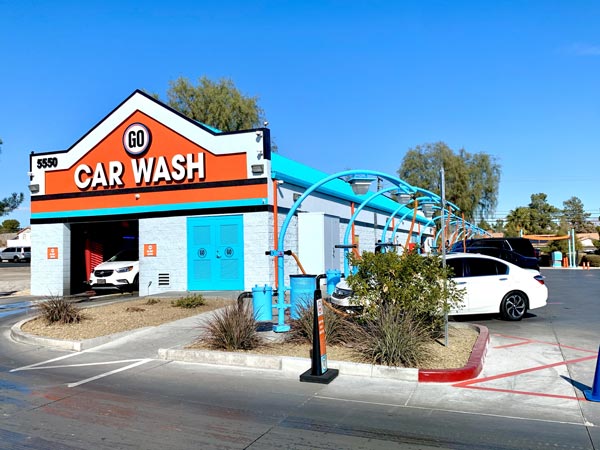 If you wish to terminate your car wash membership, you can do so anytime without obligation, but a 7-day processing time applies. Just visit the branch where you applied for membership and a staff will assist you. You can also withdraw your membership online. No refunds are allowed.
Withdrawal processing must be 7 business days before your next billing date. Otherwise, your account will still be on active status until the next billing date, in which case, you can still avail of car wash services.
GO Car Wash Reviews: Is It Worth It?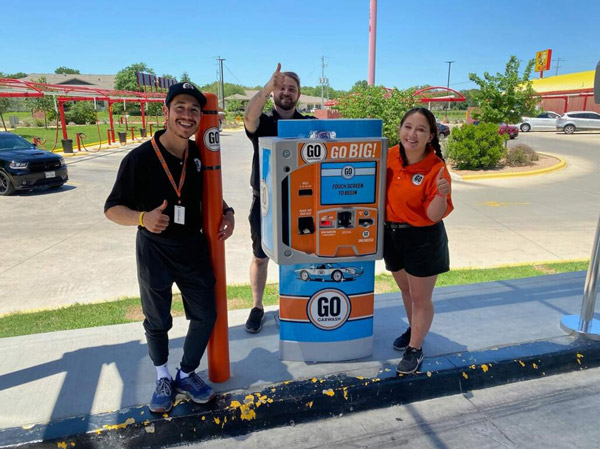 Most reviews you can find online are from satisfied customers, although you can find a few reviewers that rant about the unsatisfactory services they received, but these are reviews for some specific branches and not about the brand in general. Most reviews are positive, and rave about the high quality and fast service.
Final Thoughts
Inspired by America's dominant stature in the car racing industry, GO Car Wash offers quality services using the best materials and processes in the industry at affordable rates. It has convenient locations and hours, and is a highly-recommended brand.
---
FAQs: (Frequently Asked Questions on GO Car Wash)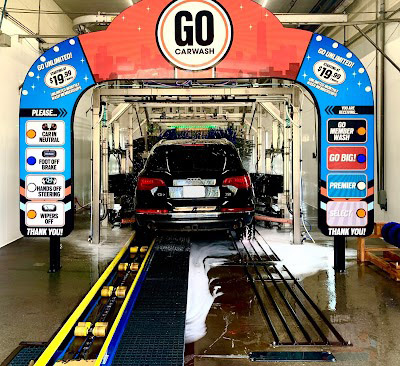 How Much Is a Car Wash at GO Car Wash?
A single car wash costs anywhere from $8.00 to $20.00, depending on the service you prefer. There are also monthly unlimited plans available for each service.
How Much Does GO Car Wash Cost Monthly?
The most affordable monthly plan costs $21.99. But, if you prefer the most expensive package, prepare to spend more. You will need a monthly car wash budget of around $36.99.
What's GO Car Wash Unlimited Plan Price?
GO Car Wash offers 4 Unlimited car wash packages. These are GO Basic – $21.99/month, GO Select – $26.99, GO Premier – $31.99, and GO Big – $36.99.
Can I Use My Unlimited Plan for More than 1 Vehicle?
Your unlimited plan membership entitles you to unlimited car washes at any of the GO Car Wash locations. Of course, your membership must be active for you to enjoy the unlimited wash benefit. However, you can only use the unlimited plan for 1 vehicle, and it is non-transferrable.
Please follow and like us: