At a Glance:
Voted as the Best Car Wash by The Herald and Utah Valley Magazine.
As a way to give back to the community, Supersonic Car Wash supports charitable institutions like the Wounded Warriors Project, American Diabetes Association, Susan G. Komen Foundation, Food and Care Coalition, and local schools, among others.
Supersonic Car Wash has convenient locations in Salt Lake City-West Temple, Murray Vine, and State Street-Murray State.
Introduction to Supersonic Car Wash
Supersonic Car Wash has over six decades of experience in the industry and was originally established in Utah. Since then, it has extended its services across the Wasatch Front, encompassing areas from Ogden to Provo. Our ultimate objective at Supersonic Car Wash is to offer high-quality wash and detailing services, coupled with unmatched customer service.
Supersonic Car Wash's team of experienced managers has been in the car wash industry for several decades and takes great pride in keeping vehicles immaculate and well-maintained. They strive to make every customer's experience outstanding, whether they require a fast exterior wash or comprehensive detailing. Additionally, they provide potent free vacuums and mat cleaners at Supersonic Car Wash, ensuring that your car is not only spotless but also comfortable.
On September 22, 2022, Take 5, a leading car wash and oil change company, acquired Supersonic Car Wash. Like Supersonic Car Wash, Take 5 is a renowned member of the International Car Wash Group that provides quick, convenient, and effective car washing and detailing services.
Supersonic Car Wash Prices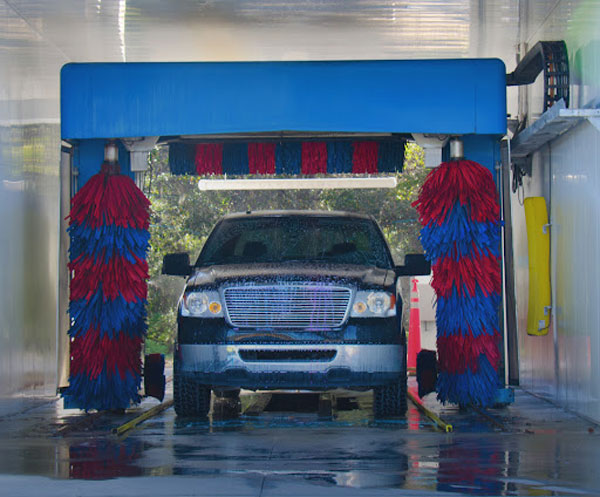 To give you a general idea on Supersonic Car Wash services and prices, here are some details:
How Much Is a Car Wash at Supersonic Car Wash?
Single wash package prices cost $10.00 for Basic Wash, $15.00 for Wash & Wheels, $20.00 for Wash, Wheels, & Wax, and $25.00 for Signature Wash.
Prices for Supersonic Car Wash Unlimited Plans
Unlimited car wash plans are available for a flat rate of $39.00/month. By becoming a member, you'll only pay $19.99 for the first month. With an unlimited pass, you get to wash your car daily with free use of vacuums with each wash.
Prices for Supersonic Car Wash Unlimited Family Plans
If you have an unlimited plan, you can add as many family members as you want for only $20.00 for each car. This way, the entire family can enjoy unlimited monthly washes for all cars in your garage.
Prices for Supersonic Car Wash Service Packages & Details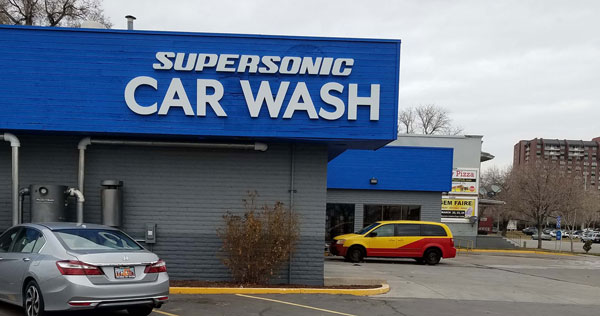 Detailing and other services start from $40.00 for the Express detailing service. The Exterior and Interior packages both cost $130.00. The Complete package is the most expensive at $229.00 exclusive of taxes.
Supersonic Car Wash Oil Change Prices
Oil change services start at $39.99 for a basic oil change service, and may vary depending on the type of oil used, as well as the model and make of the car. Call the nearest location for the actual price and updated information on the service.
Supersonic Car Wash Prices List
Following is a detailed listing of all Supersonic Car Wash services. Note that the price may change depending on your preferred location.
Supersonic Car Wash Prices List

$20.00 for each additional car
Supersonic Car Wash Prices List (Oil Change Services)
Supersonic Car Wash Prices List -

Detailing Services (tax exclusive)

$40.00; $60.00 for trucks and SUVs

$135.00; $160.00 for trucks and SUVs

$135.00; $160.00 for trucks and SUVs

$229.00; $259.00 for trucks and SUVs
Prices Compared to Other Car Wash Brands
The prices of Supersonic Car Wash services are more expensive than its competitors. For instance, the $10.00 basic wash is a bit more expensive than the cheapest wash packages of other brands: Sam's Car Wash – $8.00; PDQ Car Wash – $8.00; Rich's Car Wash – $7.00; and ARCO Car Wash – $7.00.
However, while these light wash options might be more budget-friendly, they may not offer the same in-depth cleaning that Supersonic Car Wash provides.
How to Cancel Supersonic Car Wash Monthly Wash Club Membership?
To cancel your Monthly Wash Club membership, just fill up the form on this page. Note that if you intend to cancel, you must do it 7 days before the next billing date. You can also visit the location nearest you and inform a staff member of your intention to cancel. The concerned staff will then assist you with the process.
Supersonic Car Wash Coupons
Check the official Supersonic Car Wash website from time to time to see if there are promos, special discounts, and coupon codes currently on offer. You can also check out coupon websites for Supersonic Car Wash coupon codes.
Supersonic Car Wash Open Hours & Near Me Locations
Shops are open daily, from 7:00 am to 8:00 pm from Monday to Saturday, and from 9:00 am to 6:00 pm. Full-service and detailing services are not available on Sundays.
You can reach Supersonic Car Wash for inquiries by phone – at (303) 779-9009. To find the location nearest you, use the location finder on the website.
Supersonic Car Wash Reviews: Is It Worth It?
We scoured the net for reviews about Supersonic Car Wash to help you decide if the brand is the right fit for you.
Customer Reviews and Feedback
With an average rating of 3/5 stars on Facebook, there was an even number of positive and negative reviews online. Most positive reviews focused on the convenient locations, and efficient and courteous staff.
On the other hand, the negative feedback stemmed mostly from simple misunderstandings between the customer and staff, as well as isolated cases of inefficient or rude staff.
Social Proof
Here are some screenshots of actual reviews we found online, both positive and negative:
Final Thoughts
Supersonic Car Wash, like other car wash brands, offers a range of services and prices. If you are trying their services for the first time, their single wash prices are competitive enough to avoid buyer's remorse. However, if you plan to wash your car frequently, buying single washes could be expensive. Opting for the Unlimited plan would be a better choice, especially if you want to save more.
While there are many competitors in the market offering better pricing, Supersonic Car Wash stands out due to its accessibility. If you are in one of the areas where it operates, you will likely find a location nearby.
If you found this post helpful, please feel free to leave your feedback in the comments section.
---
FAQs:
Following are some common questions about Supersonic Car Wash and their answers.
1. How much does a wash cost at Supersonic Car Wash?
For as low as $10.00, you can get a decent basic exterior wash at Supersonic Car Wash.
2. How much does Supersonic Car Wash cost monthly?
By enrolling in an Unlimited Plan for $39.00, you can enjoy unlimited washes for one month.
3. What's Supersonic Car Wash detailing price?
Detailing service prices start from $40.00 for the Express service and goes up to $229 for the Complete package.
4. What's Supersonic Car Wash oil change price?
Oil change services start from $39.99, and may vary depending on the make and type of your vehicle, and the oil used.
5. Did Supersonic Car Wash get bought out?
In September, 2022, Supersonic Car Wash was acquired by Take 5 Car Wash.
Please follow and like us: