At a glance:
Canton Car Wash offers exterior car wash and full-service detailing packages operating in core cities of Maryland.
The company is open from 8 AM to 6 PM unless wet road conditions exist; they offer two exterior wash packages ($16 – $22) with additional options or full-service wash.
Customers can also avail of Canton's detailing services starting from $100 with their premium options at $300 for both full interior and exterior detailing.
Canton Car Wash is known for its express car wash, full-service detailing, and cafe area offering various caffeinated beverages. The company uses foam and soft cloth instead of a convenient "touchless" car wash for an in-depth clean without harsher chemicals.
Introduction to Canton Car Wash
Canton Car Wash was started in 2009 in Baltimore by John Cefalone, Jason Phillip, and another local business partner. The trio wants to create a venture using their vehicle expertise.
Most locations are open daily from 8 AM to 6 PM (7 PM during daylight saving time). As of this writing, they have 4 locations in Baltimore: Abingdon, Canton Ponca, Columbia, and Nottingham. More locations are coming soon in nearby places.
Full service detailing often lasts from 1-4 hours, depending on the vehicle size and your queue number in the appointment schedule. Express full service takes 20 to 40 minutes, while the express exterior lasts only 5 minutes.
Canton Car Wash Prices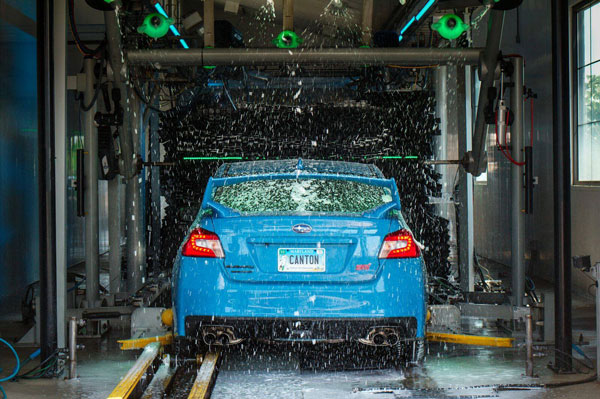 The price of Canton Car Wash ranges from $16 to $22 for exterior-only packages, with a $17 additional cost if you choose full-service cleaning. A la carte services are also available, allowing customers to get the products or services they need.
How Much Does a Canton Car Wash Cost?
Gold and Platinum packages are exterior-only, but you can add $17 for the full-service package. Expect to spend at least $30 if you add interior cleaning.
Prices for All Canton Car Wash Services & Detailing Prices
Here are the single car wash prices at Canton Car Wash:
Gold ($16)
Platinum ($22)
Add-on Full Service ($17)
Meanwhile, here is the complete detail option for Canton's detailing services:
Full Detail Combo (Interior + Exterior) ($200)
Full Interior ($175)
Full Exterior ($175)
Full Clay & Wax ($100)
Canton Car Wash Prices List
Carnauba wax is available for any wash, just add $5 from the ala carte section and you can get the additional service that you want without upgrading too much. We listed all the products and services available as a la carte options.
Canton Car Wash Prices List (Single Exterior Washes)

Price: (with Full-Service)

Basic Exterior Wash + Triple Foam

Gold + Tire shine, rain shield, 2x rim cleaner, undercarriage, and 24-hour rain guarantee

Rims wiped, vacuum, windows, hard surfaces,
Dusted & blown compressed air,
Rubber mats washed, and fragrance

Note:
Full Service is only available as an add-on option. There are free vacuum and cleaning supplies, but it's only available on selected options.

Canton Car Wash Prices List (Unlimited Plans)

Platinum Exterior Washes + Full Service Cleaning
Note:
Unlimited option is only available for the Platinum Package. You can get a platinum-only unlimited exterior wash or add $26 more for the unlimited full-service add-on.

Canton Car Wash Prices List (A La Carte Options)

Undercarriage Rust inhibitor
Note:
Take note that these options are for car wash only. There is also an a la carte version for detailing services like rim detail, pet hair removal, mat shampoo, and biohazard.

Canton Car Wash Prices List (Full Detail)

Platinum full-service cleaning, clay bar, coat of wax

Platinum full-service cleaning, clay bar, compound,
polish & wax, rim detail

Platinum full-service cleaning, interior vinyl & leader surfaces, cleaned & dressed,
shampooing & stain removal (carpets, mats & seats)


Platinum Full Service Cleaning (Interior & Exterior)

Compressed air, vacuum, and windows
Prices Compared to other Car Wash Brands
Here are some competitors for Canton Car Wash, with their cheapest car wash, compared to Canton Car Wash prices.
Canton Car Wash Prices vs. Other Brands

Price: (Cheapest Single Wash (Exterior))
In a glance, the Canton Car Wash is a bit pricey for being an exterior-focused car wash. Some of its competitors, like Kaady Car Wash, Jax Car Wash, Mr. C's Car Wash, and Paradise Car Wash, are available for less than $10. The price can even be lower if you have Express Membership, value cards, and other promotions.
The options mentioned above only give the basic washes with free self-serve vacuum and cotton towel dry (hence, the better price).
The only car wash above the $10 price range is Octopus Car Wash ($11), but they offer cotton towels for drying, along with Sealer Wax for an express exterior wash.
Canton Car Wash needs to up its game if it wants to compete with the price of other car wash providers within the area. Since Canton added triple foam in their $16, it would be a better option if you need a quick boost on your car's appearance.
However, if you're looking for more robust car protection with less shine, the Octopus Car Wash would be a better option if you live nearby one of their 4 locations.
Canton Car Wash Coupons: How to Reduce Cost?
Its the holiday season once again, which means there are multiple ways to reduce cost for Canton Car Wash. As of now, you can get the Holiday Gift Card Special which will give discounts if you buy gift cards for your family and friends.
A $50 gift card will give you a $10 coupon, while the $100 gives $25.
The company also offers "Veterans Day" free exterior car wash in all locations for active and former military members.
The next option is to join their current giveaway, "12 Days of Christmas with CCW." Each time you visit one of their locations, you can add your raffle entry to win.
If you want a discount option available year-round, you can join their membership option, which gives discounts to express detail for $35. Unfortunately, there are no discounts for car wash offerings at the time of this writing.
How to Pay For Canton Car Wash?
You can pay for Canton Car Wash on-site through cash or pay with your credit card. Major credit cards, money orders, and checks are also accepted. But if you want to save time, you can also use their Mobile App to pay. The Canton Car Wash would let you add funds to a virtual wallet to buy gift cards or pay your active plans.
Tips & Guides: How to Use Canton Car Wash?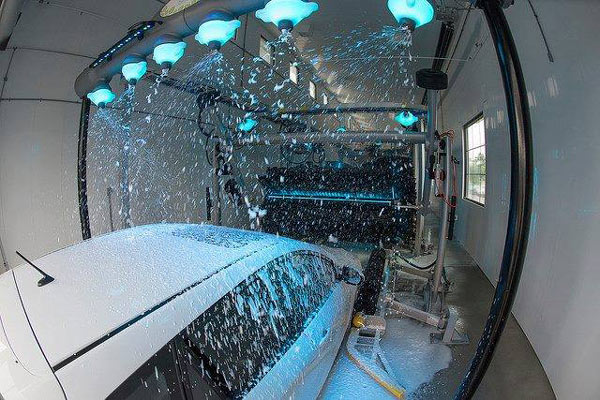 Canton's express and full-service car wash packages are usually on a first-come, first-served basis, depending on the queue and staffing levels. Full detailing packages are on the appointment-first arrangement, but you can get accommodation if the queue is low.
Like other car washes, you will need to wait for your turn in a queue. Pay with your preferred payment method in the kiosk and select your wash. Upon entering the tunnel, you will be systematically guided in all process stages.
Staff will hand dry your car and deliver the interior add-on after the exterior wash. The Interior wash takes 5 – 20 minutes, depending on how big the queue is, while exterior packages are done in 5 minutes. Due to the low-volume queue, it is best to go on Tuesdays and Wednesdays.
How to Cancel Canton Car Wash Membership?
You can discontinue your membership by signing the form on this page or using the mobile app to manage your pass plans. In-person cancellation is also allowed and encouraged if you're near the four locations mentioned above.
Carton Car Wash Reviews: Is it Worth It?
Canton Car Wash is known for its efficient and cheerful staff. The cafe staff is also recognized for their politeness and helpfulness. The service is also excellent when you come on a slow day/hour. Take note that much praise is from their detailing services, not the car wash.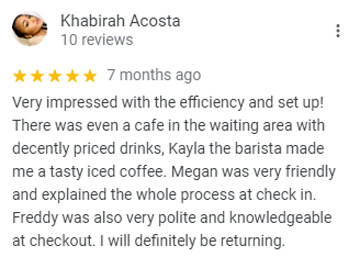 On the other hand, most of the negative reviews come from people who opted for the interior add-on, which might be attributed to busy queues. Exterior washes are often reviewed positively by car wash customers.
Find Canton Car Wash Hours & Locations Near You
Currently, only four Canton Car Wash locations are available for customers in Maryland: Abingdon, Ponca, Columbia, and Nottingham. Here are their respective numbers:
3305 Emmorton Road, Abingdon: 410-633-0055
1101 Ponca Street, Baltimore: 410-633-0055
7080 Minstrel Way, Columbia: 410-633-0055
10051 Franklin Square Drive, Nottingham: 410-633-0055
Final Thoughts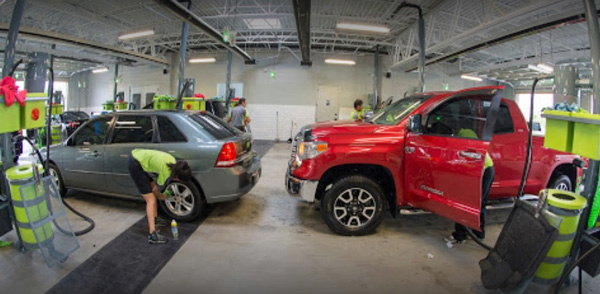 Canton Car Wash is known for its add-on interior cleaning option, which makes it similar to a full-service package if you buy one of its exterior washes. However, avoid getting this service if you're experiencing a long queue because this service is often hit-or-miss. The exterior wash is okay for the most part. You can add more enhancements through the a la carte option to enhance your experience.
---
FAQs:
Here are the most commonly asked questions for Canton Car Wash.
1. How Much Does a Wash Cost at Canton Car Wash?
The Gold Car Wash and Platinum Car Wash are priced at $16 and $22, respectively.
2. How Much Does Canton Car Wash Unlimited or Monthly Cost?
The unlimited exterior is priced at $39, and $65 if you also want an unlimited interior add-on.
3. What's The Price of Canton Car Wash Fleet?
Fleet car wash is on 50 washes per arrangement, platinum exterior feet offering ($990), and full-service fleet($1,755).
4. How to Cancel Canton Car Wash Subscription?
You can cancel your subscription using this page or use the Canton Car Wash mobile app. You can always go to any Canton Car Wash site to cancel your plan in person.
5. How Much Does Canton Car Wash Franchise Cost?
There is no public data regarding the cost of owning a Canton Car Wash franchise, but the industry average is usually $50K.
Please follow and like us: