At a glance: 
Soapy Joe's is a car wash and AutoCare provider with oil changes, gas refill facilities, and convenience stores in some locations around San Diego County.
The company's operating hours are between 7 AM and 9 PM across all 16 automatic car wash locations. 
Classic Car Wash offerings begin at $10 for a basic car wash and $20 for an unlimited monthly package. 
Soapy Joe's Car Wash is one of the trusted local AutoCare providers in San Diego. They are known for grabbing the "Best Car Wash in San Diego" award in 2020 and are one of the consistent employers within the county. 

Introduction to Soapy Joe's Car Wash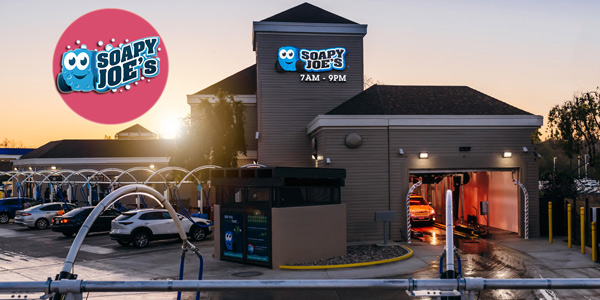 Operating since 1996, company founders Brian Sheena and Lorens Attisha still serve as company frontrunners. Since its inception, the company has expanded across San Diego County with 16 locations.
Soapy Joe's operations start early at 7 AM and close at 9 PM. They accommodate Single Wash orders, but their main offerings are their monthly unlimited wash. In addition, they also offer oil changes, system maintenance, power steering, transmission services, and more.
Soapy Joe's Car Wash Prices
Although the prices and package inclusions might vary, all of Soapy Joe's car wash services are offered in three distinct packages: Classic Joe, Super Joe, and Magic Joe. The price of the packages in single wash starts from $10, with the premium option being $20.
How Much Is a Car Wash at Soapy Joe's Car Wash?
Classic Joe offers the bare minimum for a car wash with a few add-ons such as the citrus pre-soak. Super Joe takes it a bit more with its repellent and wax. If you want a package that washes and protects your car while giving it a luscious shine and seal, the Magic Joe Wash is the best and most expensive bet.
Prices for All Soapy Joe's Car Wash Services
Here are the single-only car wash prices for Soapy Joe's Car Wash:
Classic Joe Wash ($10)
Super Joe Wash ($15)
Magic Joe Wash ($20)
Soapy Joe's Car Wash Prices List
You can check out Soapy Joe's car wash prices for single and unlimited packages, as well as the inclusions from the tables below.
Soapy Joe's Car Wash Prices (Single Wash)

Rinse, Dry +, Air Freshener, Citrus Pre-Soak

Classic Joe Wash + Rain Repellent, Tire Shine, Triple Conditioner, and Carnauba Wax

Super Joe Wash + Magic Glaze & Magic Ceramic
Soapy Joe's Car Wash Prices (Unlimited Club)
Soapy Joe's Car Wash Prices Compared To other Car Wash Brands
Soapy Joe's Car Wash is competitive in its pricing and offerings despite being compared to other establishments like Sparkle Car Wash, Paradise Car Wash, and Rainforest Car Wash.
It is also worth mentioning that Soapy Joe's locations use automatic machines that make the washing cheaper and more convenient. But if you want the premium hand wash option, you might want to look at other places.
Soapy Joe's Car Wash Prices vs. Other Brands

Prices: (Cheapest Single Washes)
Soapy Joe's Car Wash Coupons: How to Save Your Money?
Instead of promo codes, coupons, and other specials, Soapy Joe's uses monthly events and cumulative perks to celebrate a cause while serving free washes and perks. For instance, they are currently running the "Passport to Summer" event, which gives prices up to $5K if you collect 16 limited edition air fresheners from different locations.
They also deliver themed events celebrating local or national festivities such as the 4th of July and June Perks. You can check out their Instagram account for more updates.
And lastly, if you opt for their annual wash plan, you will get one month free. However, you need to pay for the package in a single go.
How To Pay For Soapy Joe's Car Wash?
Soapy Joe's Car Wash accepts credit cards for online payments and cash for on-site transactions. They automatically charge you for monthly and annual plans unless you cancel your subscription.
Soapy Joe's Oil Change Prices and Locations:
Oil change services are available for $34.99, $44.99, $74.99, and $89.99 using Chevron Supreme, Castrol GTX, Castrol GTX High Mileage, and Castrol Edge motor oil respectively. More information is available on this page.
Soapy Joe's Car Wash Hours:
Soapy Joe's Car Wash is available from 7 AM to 9 PM, but you can access their customer service at (855) 762-7956 from 8 AM to 5 PM.
Soapy Joe's Car Wash Near Me Locations: Find Your Carwash
You can find the nearest Soapy Joe's Car Wash locations, operating hours, and offerings on this dedicated page. Use the embedded locations app by entering your address, city, or zip code. In addition, there is a filter for those who want to isolate the results for oil change, gas, convenience store, and Pure Car Mist offerings.
Tips & Guides: How to Use Soapy Joe's Car Wash
The best way to use Soapy Joe's Car Wash is by assessing and getting the right package for your needs. Their offerings are pretty much structured like other car wash business models. The most notable difference between their premium packages is the extras. You can either have the Carnauba Wax or try their signature Magic Glaze and Magic Ceramic combination.
But if you do not need a frequent car wash, you can often save the biggest bucks if you time your wash and participate in their special offerings or events. They also have a Fleet Car Wash option, but you have to establish an arrangement with the company to register all your cars for the plan.
How to Cancel Soapy Joe's Car Wash Membership?
Cancel or manage your membership using this page. You can also update your credit card, switch your wash club, and update your contact info. You should cancel your membership 7 days prior to your billing date.
Soapy Joe's Car Wash Reviews: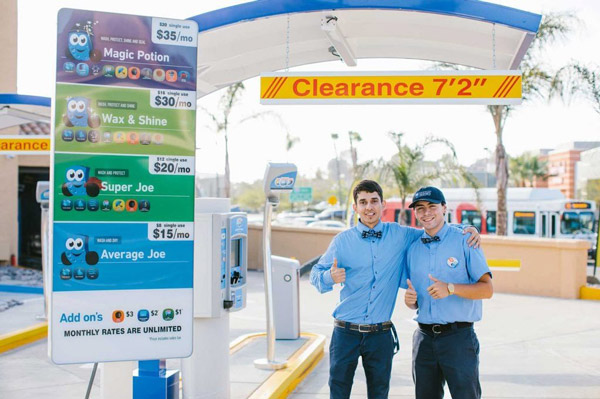 Reviews for Soapy Joe's Car Wash have been mainly positive. People usually love the accessible price and friendly staff who provide the services. Attention to detail is also considered remarkable, staff are checking if all dirty towels are accounted for, and they also check on other helpful things such as cabin air filters.
Soapy Joe's Car Wash Pay & Job Application: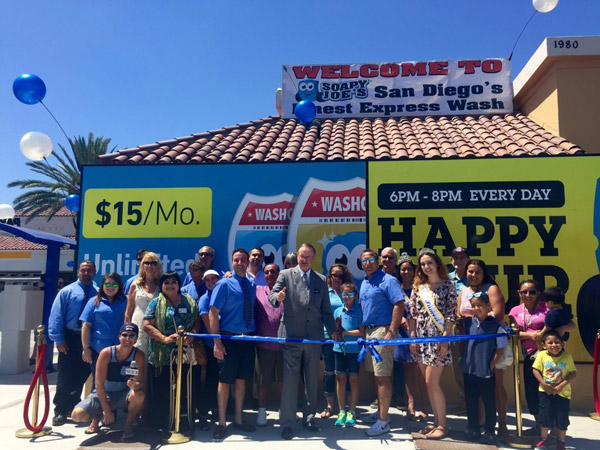 Soapy Joe's doesn't have a mobile app as of the moment, but you can order their washes and club memberships via their online website which supports Discover, American Express, VISA, and MasterCard.
How Do You Get The Soapy Joe Sticker Off?
The RFID sticker serves as a ticket to access your membership service perks. Since your subscription is only good for one vehicle, you might want to contact the company to process your sticker transfer.
If you want to remove the RFID sticker completely, peel the sticker slowly off your car's surface. Apply heat to deal with adhesive residue or use a surface-safe adhesive remover if available. Once you've successfully loosened up the adhesive, just wipe it away with a microfiber cloth.
---
FAQs: (Frequently Asked Questions on Soapy Joe's Car Wash)
1) How Much Does a Wash Cost at Soapy Joe's Car Wash?
The cost per single wash is $10, $15, and $20 for Classic Joe Car Wash, Super Joe Car Wash, and Magic Joe Car Wash respectively.
2) How Much Does Soapy Joe's Car Wash Cost monthly?
Their monthly packages are available at $20, $27, and $35.
3) What's Soapy Joe's Wash Club Annual Plan Price?
The annual plan is available at $220, $297, and $385.
4) What's Soapy Joe's Car Wash Oil Change Price?
Oil change offerings are available for $34.99, $44.99, $74.99, and $89.99 depending on the product in use.
5) What's Soapy Joe's Car Wash Fleet Program Price?
It depends on the number of the fleet and your arrangement with the company. The best thing about this option is the 20% off on all Soapy Joe's auto care services.
6) What's Soapy Joe's Express Car Wash Price?
Classic Joe is the company's basic wash at $10 for a single package and $20 for monthly washes.
7) What is the Soapy Joe's Full Service Car Wash Price?
Unfortunately, there is no full-service car wash available at Soapy Joe's. All of their locations have automatic car wash services installed.
8) What's the Soapy Joe's Detailing Car Wash Price?
Soapy Joe's doesn't offer auto detailing services at the moment.
Please follow and like us: