At a Glance:
Club Car Wash is a Missouri-based brand offering car wash packages in single, unlimited, and business packages. 
The Prices for its single wash services range from $6 -$25 while the unlimited plans start from $20 to $40 per month. 
Operating time might vary from one location to another, with the most common operating structure being 7 AM to 7 PM Monday to Saturday, and 8 AM to 7 Pm on Sundays. 
Previously known as the Tiger Car Wash, the Club Car Wash has rebranded itself from a simple express tunnel franchise into a full service car wash provider. As of now, it has 47 locations across Missouri, Kansas, Illinois, and Iowa.
Introduction of Club Car Wash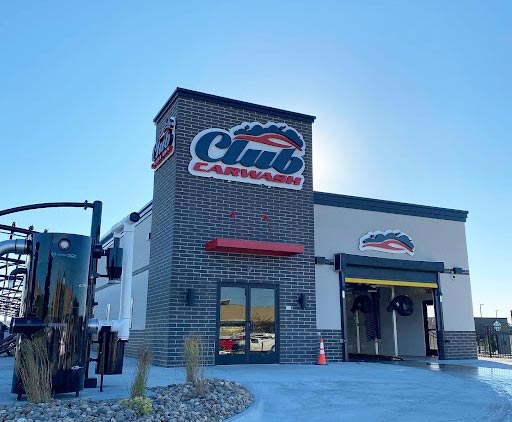 The Club Car Wash was founded in 2006 as Tiger Express Car Wash in Columbia, Missouri. Brand leadership is currently owned by Rollie Bartels, who is also the CEO. In 2019, the establishment changed its name to Club Car Wash and has since been expanding its operations to Kansas and Illinois.
Each wash uses friction equipment which is about 15 minutes or less if you'll go into the whole process including interior vacuum, windows, and dash wiping. Operating hours are based on local policies, but most branches are operating between 7 AM to 7 PM.
Club Car Wash Prices: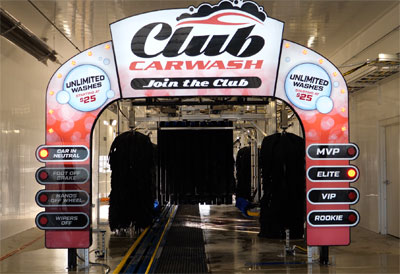 The Club Car Wash has five main washes with three versions for customers with varying needs. Its main package tiers are single retail washes, unlimited, and business accounts.
How Much Is a Car Wash at Club Car Wash?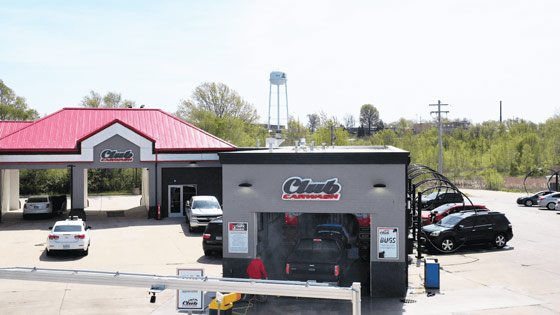 It depends on what package the customer is availing of. For instance, you can expect to spend from $6 to $20 when availing of single wash packages. The price of unlimited packages has a baseline of $20 for the cheapest package, and the premium version can cost up to $40 for the MVP plan.
Prices for ALl Club Car Wash Services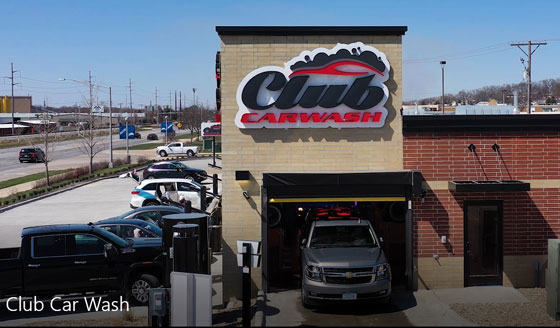 Here are all the prices for Club Car Wash retail single wash offerings:
Basic ($6)
Rookie ($10)
VIP ($14)
Elite ($18)
MVP ($25)
Club Car Wash Prices List:
Check out the Club Car Wash prices in single washes, unlimited, and business tiers. The basic package is not available for the business tier.
Presoak + Spot Free Rinse + Blowers

Basic + Clear Coat and Wheel Brightener

Basic + Foaminator Bath, Scented Soap, Wheel Blasters, Underbody Blast, Triple Polish, and Tire Shine
Club Car Wash Prices (Unlimited & Business)
Club Car Wash Prices Compared to Other Car Wash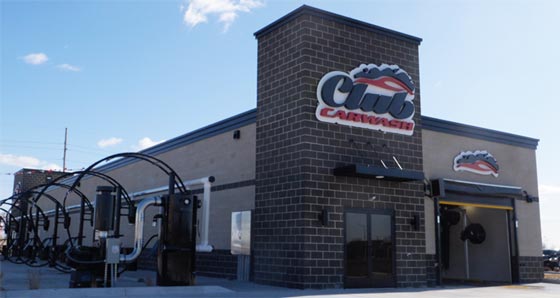 Club Car Wash offers a wide variety of services in various price ranges, so it can compete with other car wash providers. It can compete with exterior-only basic cars wash providers such as HEB Car Wash, Sheetz Car Wash, Kwik Trip Car Wash, Go Car Wash, and Benny's Car Wash.
It can also compete with full-service providers such as Super Star Car Wash, Holiday Car Wash, Classic Car Wash, and Sparkle Car Wash due to its premium options. What makes Club Car Wash a better choice for corporate clients is its business tier. You can qualify 6+ vehicles for only one account.
Club Car Wash Prices vs. Other Brands
Club Car Wash Specials – Promo Codes & Coupons: Are There Ways to Reduce Cost?
As of the time of writing, the company just had its holiday specials. Customers usually don't have to enter promo codes and coupons to avail of the discounts. You can find out if there are active promotions using this page.
Additionally, you can also check out their social medial accounts on Facebook, Twitter, and Instagram to get notified if there are upcoming promotions. And lastly, you can also join their newsletter to receive promotional emails.
Club Car Wash Gift Cards
Gift cards are also available on the company's official website which is available in denominations $25, $50, $75, $100, $150, and $200. These cards never expire and can be used to avail of any car wash service or package.
How To Pay For Club Car Wash?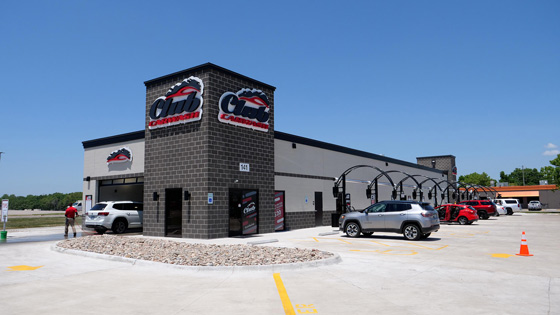 Customers can pay their online accounts automatically via debit or credit cards. Cash is also available if you don't have other payment options available.
Club Car Wash Hours Near Me Locations & Contact: Find Your Carwash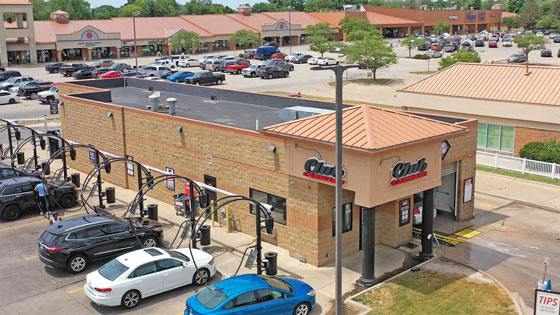 Fortunately, the company has an app on its website that allows users to get the nearest Club Car Wash location by just activating their device position. Alternatively, you can scroll down and find your favorite store with the list of open stores.
Tips on How to Use Club Car Wash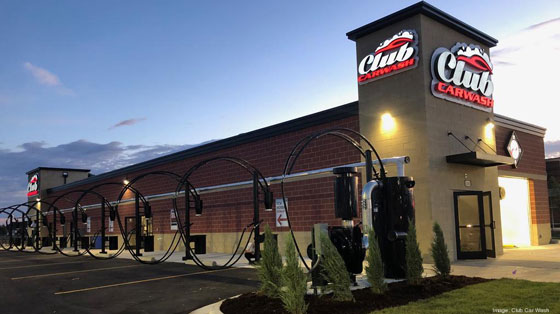 Accessing services from Club Car Wash is easy and straightforward. Once you paid for your single wash package, you will be escorted to the facility where the employees pre-soak your car before going into the friction machine. Unlimited and business account holders will just need to show their fast pass stickers and they're ready to go.
How to Cancel Club Car Wash Plan?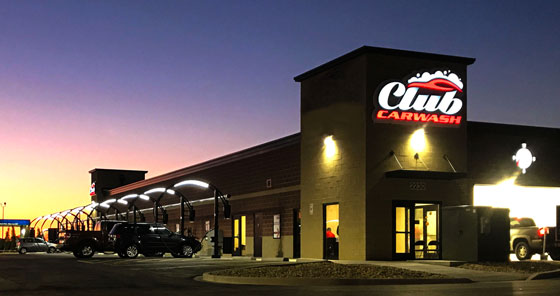 You can cancel your plan online by using this page to manage your account. Click the "cancel membership" button and fill-up the form with your credentials. Once your plan is canceled, you can still use the benefits until the next billing date.
Final Thoughts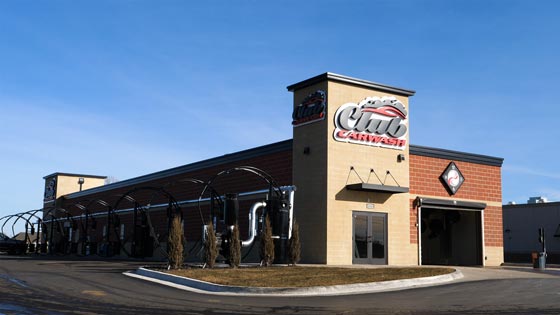 Club Car Wash got some variety when it comes to its prices. It got five wash packages compared to other full-service car wash providers that often only got three offerings. This gives more options for users to decide whether they will prioritize budget or features.
Unfortunately, they don't offer customer reward options yet. So if it's a great deal for you as a customer, you might want to try other car care brands.
---
FAQs: (Frequently Asked Questions on Club Car Wash)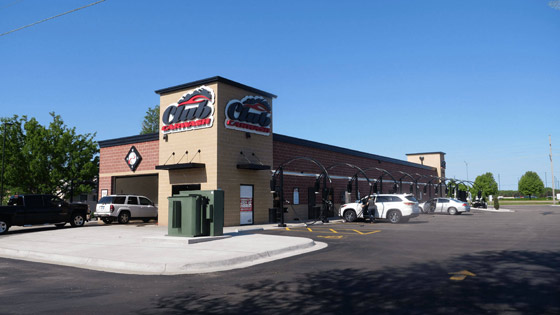 Here are the commonly asked questions for Club Car Wash packages and services.
1. How Much Does a wash cost at Club Car Wash?
A single basic car wash is $6 while its premium offering is available at $25.
2. What's Club Car Wash Unlimited Club Price?
The unlimited plans are available for as low as $20 to $40. All of its offerings are available for subscription.
3. What's Club Car Wash Business Account Price?
Business Accounts start at $20 for a Rookie business membership and can go as $35 for the MVP, but you need to have at least 6 vehicles to avail of this pricing.
4. What is the Holiday Special at Club Car Wash?
The company offers holiday packages for special times of the year. For instance, there was a buy 4, get 2 washes which was a part of their promotions. You can spot some of their special offerings here.
5. What's Club Car Wash MVP Price?
MVP is available for $25 (single), $40 (unlimited), and $35 (business account).
6. What's Club Car Wash Elite Price?
Elite is available for $18 (single), $30 (unlimited), and $25 (business account).
7. What's Club Car Wash VIP Price?
VIP is priced at $14 (single) , $28 (unlimited) , and $23 (business account).
8. What's Club Car Wash ROOKIE Price?
The Rookie package is offered at $10, $25, and $20.
9. What's Club Car Wash BASIC Price?
Basic packages are only available for single wash and unlimited accounts for $6 and $10 respectively.
10. Are car wash clubs Worth it?
Since it has express washes, full-service washes, and everything in between, you can always find an option that is worth it for your budget. But if you don't like using friction equipment in your vehicle, you might have to find other options.
Please follow and like us: